Pressure vessels and heat exchangers
Highest quality and reliability
Headquartered in Berlin and with a site in Gladbeck, BORSIG Process Heat Exchanger GmbH is the world's leading developer and manufacturer of waste heat recovery systems, transfer line exchanger systems and scraped surface exchangers for high-pressure and high-temperature applications. Our pressure vessels and heat exchangers can be used for gas pressures up to 350 bar (35,000 kPa), gas inlet temperatures up to 1,500 ° C and steam pressures up to 160 bar (16,000 kPa). Additionally the company offers a comprehensive industrial service.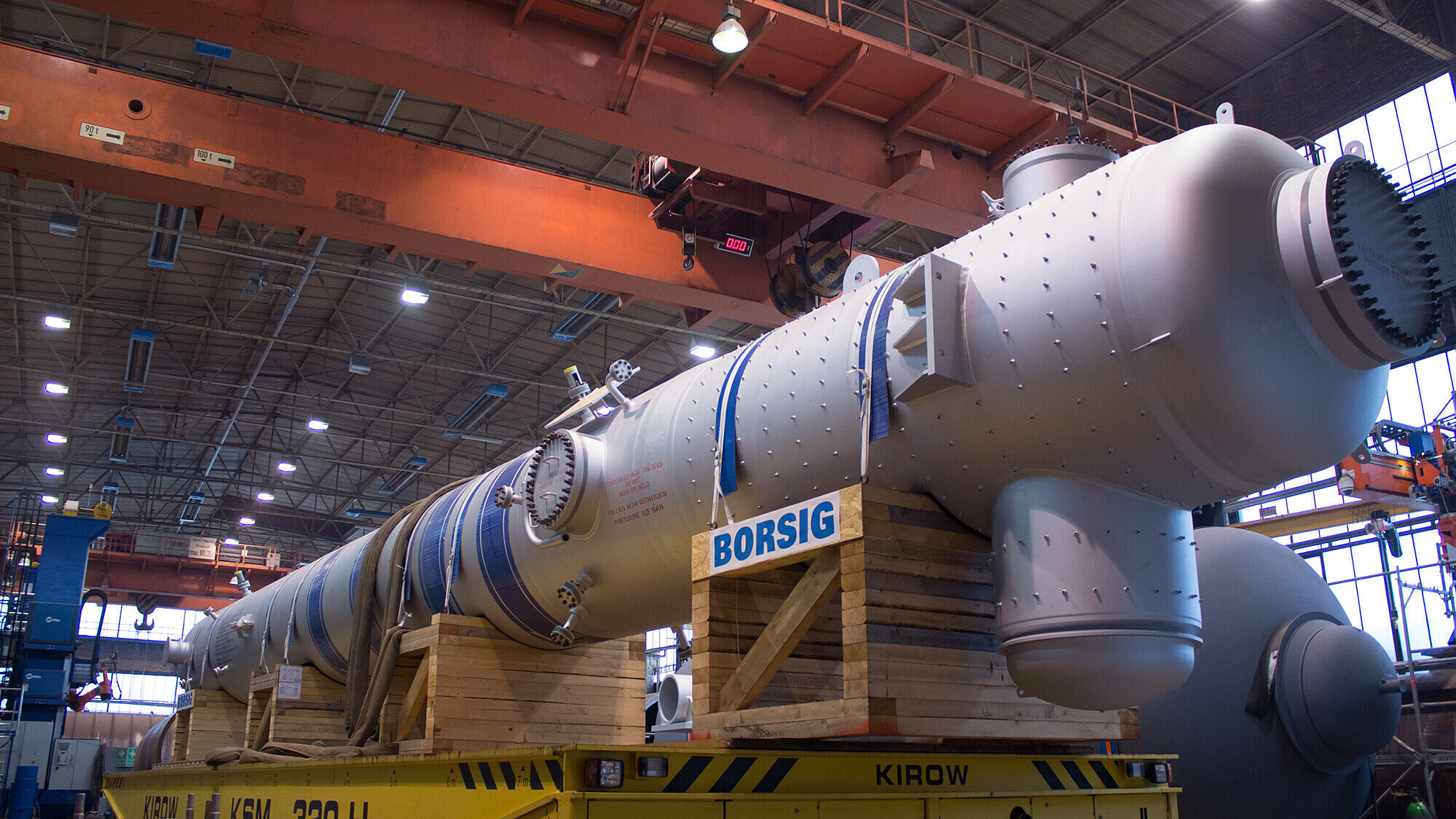 For over 185 years, the name BORSIG has stood for the highest quality, reliability and maximum efficiency.
State-of-the-art technology, highly qualified employees and innovative engineering make it possible to always offer our customers the perfect solution.
Each pressure vessel and heat exchanger is tailor-made and the result of our innovative capability, experience and quality awareness.
This is why we are a preferred partner for all leading companies in the chemical and petrochemical industry.
Our products
Waste heat recovery systems (for ammonia plants, methanol plants, hydrogen plants, ethylene plants, coal gasification plants, gas-to-liquid plants, nitric acid -, caprolactam -, formaldehyde plants and for the partial oxidation of oil and gas),
Transfer line exchangers (Shell and tube heat exchangers and double-pipe heat exchangers) and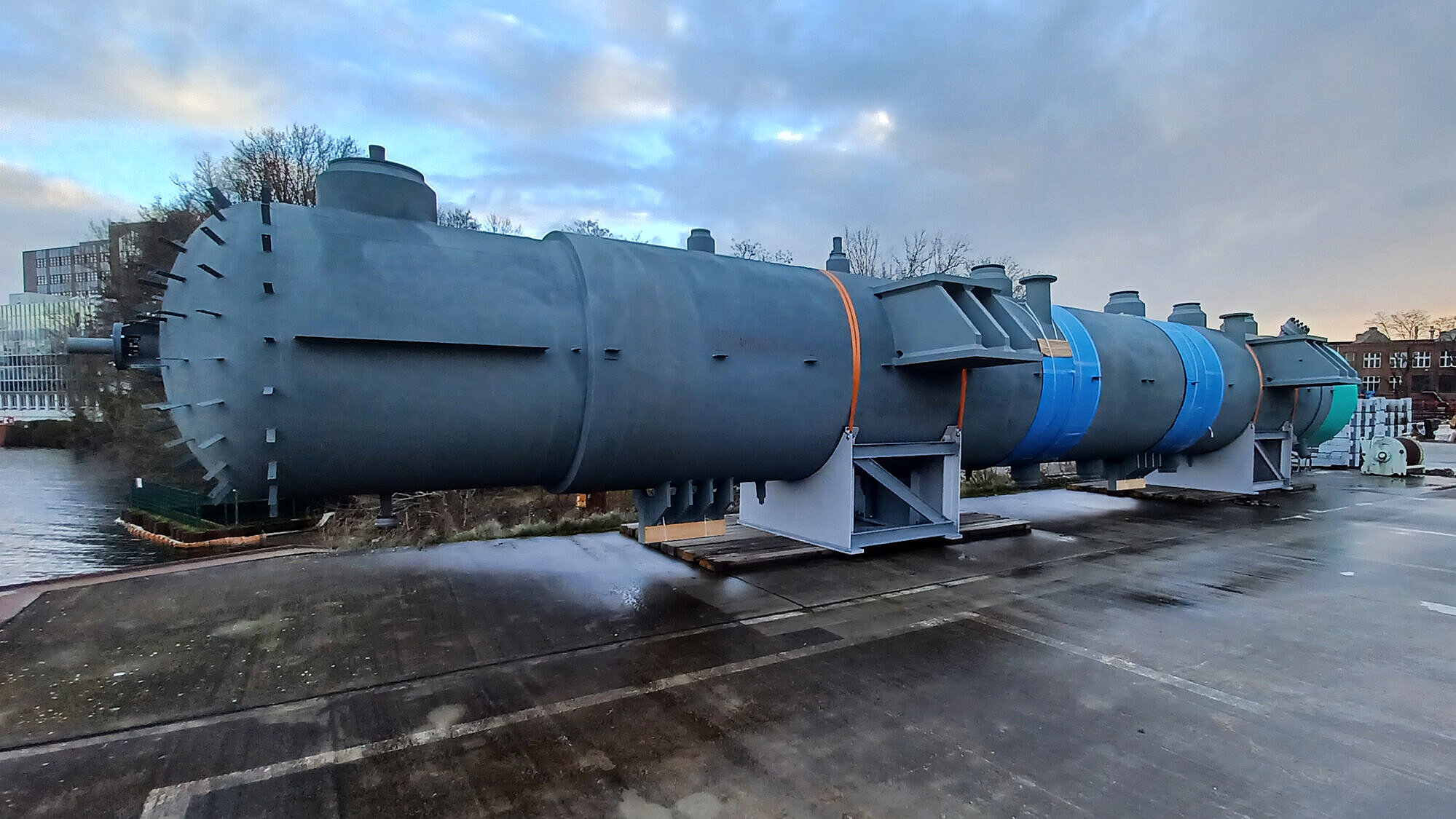 Contact
BORSIG Process Heat Exchanger GmbH
Egellsstrasse 21
13507 Berlin, Germany
Phone +49 (0) 30 / 4301-01
Fax +49 (0) 30 / 4301-2447
E-Mail: info.bphe@borsig.de