BORSIG Organic Solvent Nanofiltration (OSN)
The development of solvent-resistant membranes has provided a new separation technology for the treatment of liquid organic process mixtures to the petrochemical, chemical, pharmaceutical and food industries.
Organic Solvent Nanofiltration (OSN) or organophilic Nanofiltration (oNF) membranes have a high affinity for organic solvents and retain soluted molecules in the range of 200 to 1.000 g/mol.
Unlike conventional thermal separation technologies, OSN operates at mild conditions enabling the gentle concentration of
temperature-sensitive molecules as well as less energy intensive solvent recovery.
Solvent based waste streams may be processed with OSN to recover valuable components, avoid product loss and reduce waste disposal costs.
The implementation of OSN may simplify the entire process by sustituting one or more separation steps. The modular design additionally allows for flexible capacity adjustment.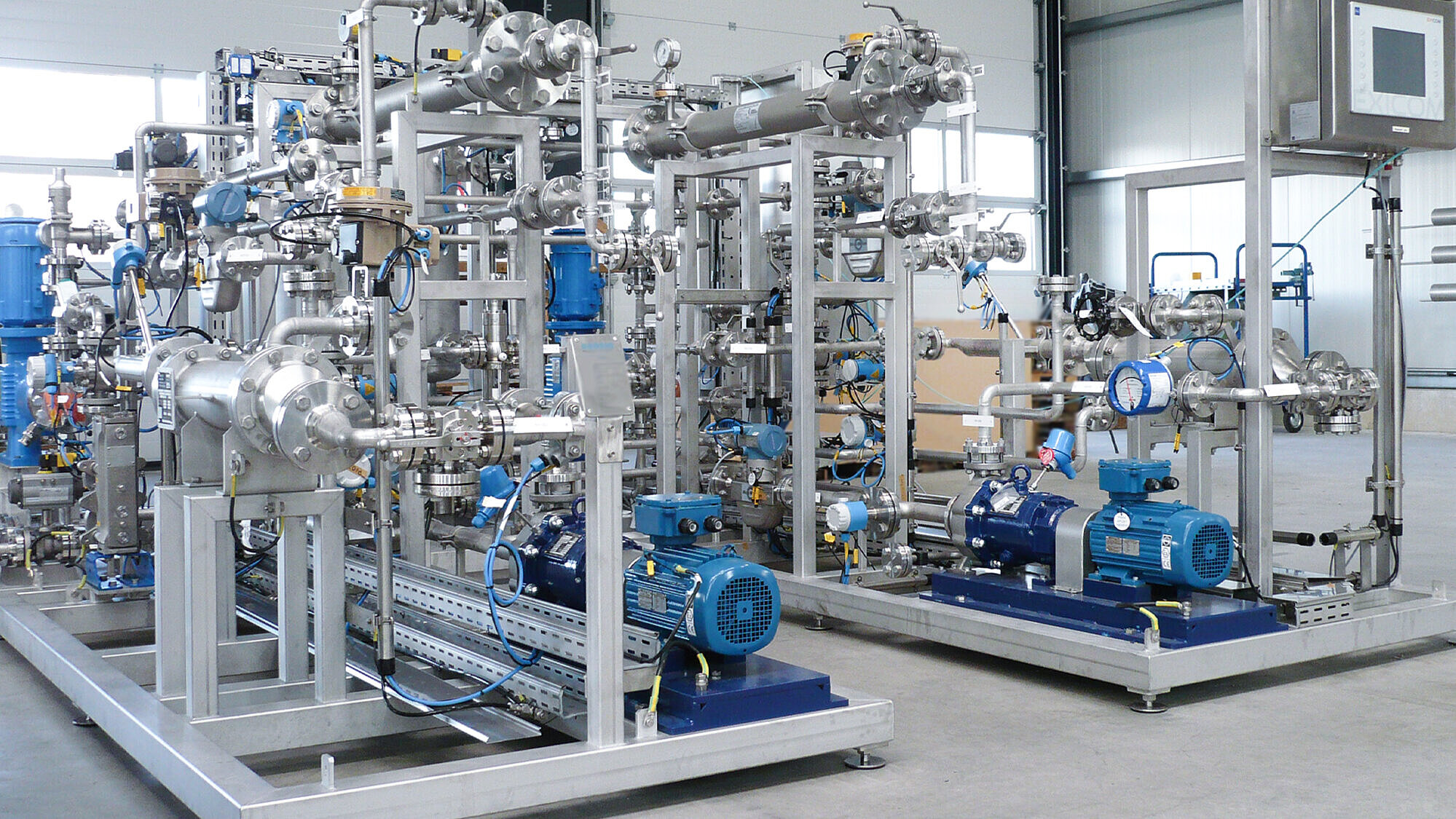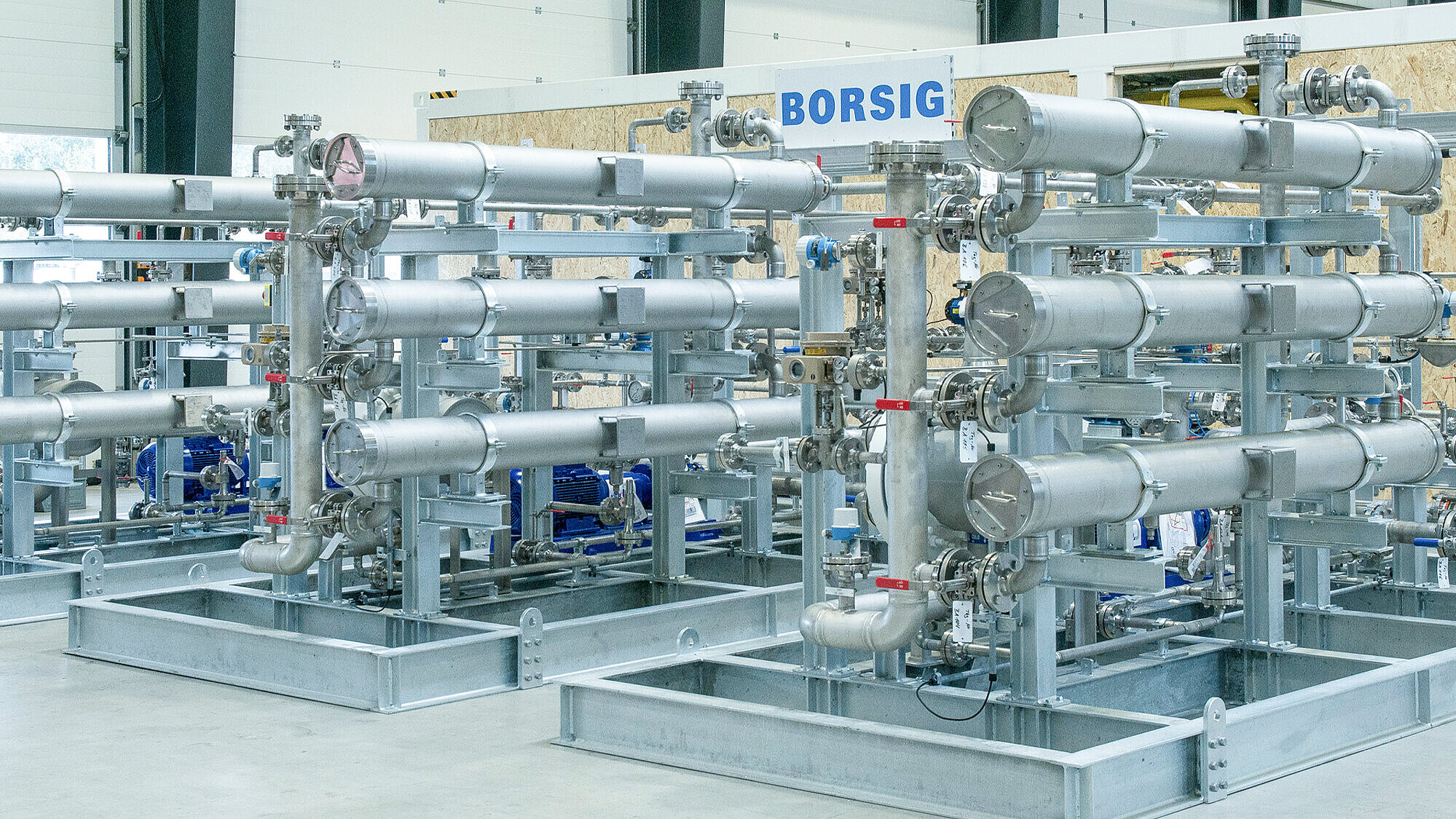 Benefits
Non-thermal separation process
Gentle separation for heat-sensitive molecules and complexes
Potential for energy reduction
Debottlenecking and process simplicication
Reliable and safe operation
Modular system
Process
BORSIG OSN Units are mostly set-up as "Feed- and Bleed" system.
The Feed-and Bleed system consists of a circulation loop with a partial recirculation and a continuous bleed stream of the concentrate. Fresh feed mixture is fed into the loop by the feed pump to balance the concentrate bleed and the permeate stream.
For more information on OSN please visit: www.osn-membranes.com