Engineering and retrofit
BORSIG Service GmbH offers
all customers in power generation and industry a wide range of engineering services in addition to the general servicing of plants, apparatuses and boiler components. The redesign and overhaul of existing systems and components in accordance with current standards and specified customer requirements form a focal point of our work.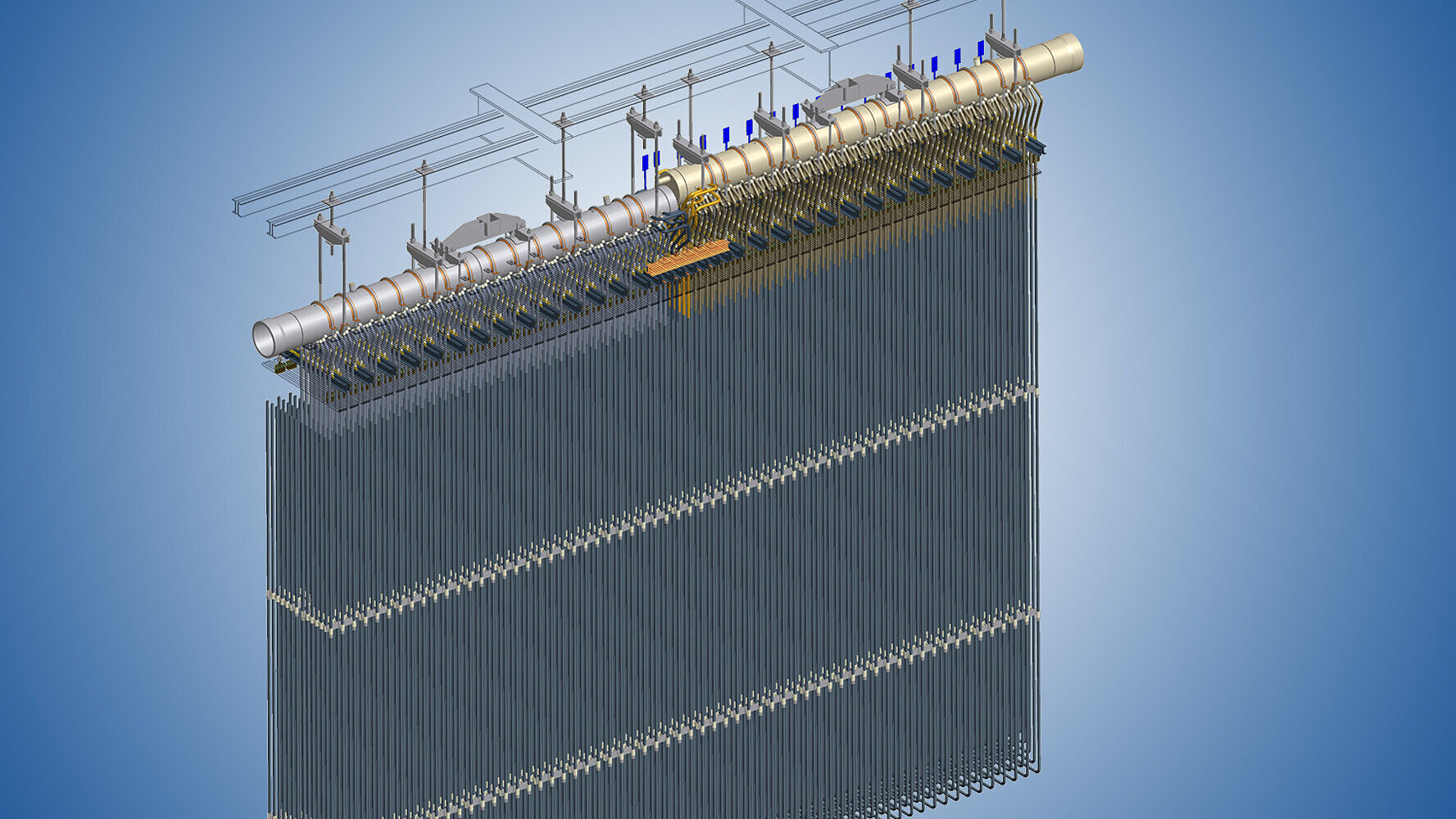 We are happy to offer our expertise to our customers in the event of damage or malfunctions. We inspect affected components, analyze damage sypmtoms and determine causes of damage in order to make suggestions for improvement and conversion options. Adjoining components and systems are also included in the root cause analysis.
Our innovative assembly concepts allow us to carry out extensive disassembly and assembly work within the shortest time in an appropriate and professional manner to the complete satisfaction of our customers while complying with all necessary safety requirements.
Our engineers provide the following services for the successful implementation of your projects:
Generating 2D and 3D CAD models
Strength calculations according to applicable boiler and pressure vessel codes and standards
FEM analyzes with ANSYS
pipe static calculations with ROHR 2
thermal calculation of natural and forced circulation steam boiler systems, HD and LP heat exchangers
steam cycle calculation including process and component design
static proof of steel construction for support and mounting