Pervaporation
Pervaporation is a membrane process which enables solvent dehydration without dependency on vapor/liquid equilibrium. The separation mechanism is based on the high water affinity of the membrane material. Water is easily and preferentially adsorbed and permeated through the dense membrane.
The process can be operated with liquid feed (pervaporation) or with vapor feed (vapor permeation) and in batch or in continuous mode, depending on the feed flow as well as on production needs.
Pervaporation is a state of the art technology for solvent dehydration and methanol separation from organic solvent mixtures especially for azeotreopes.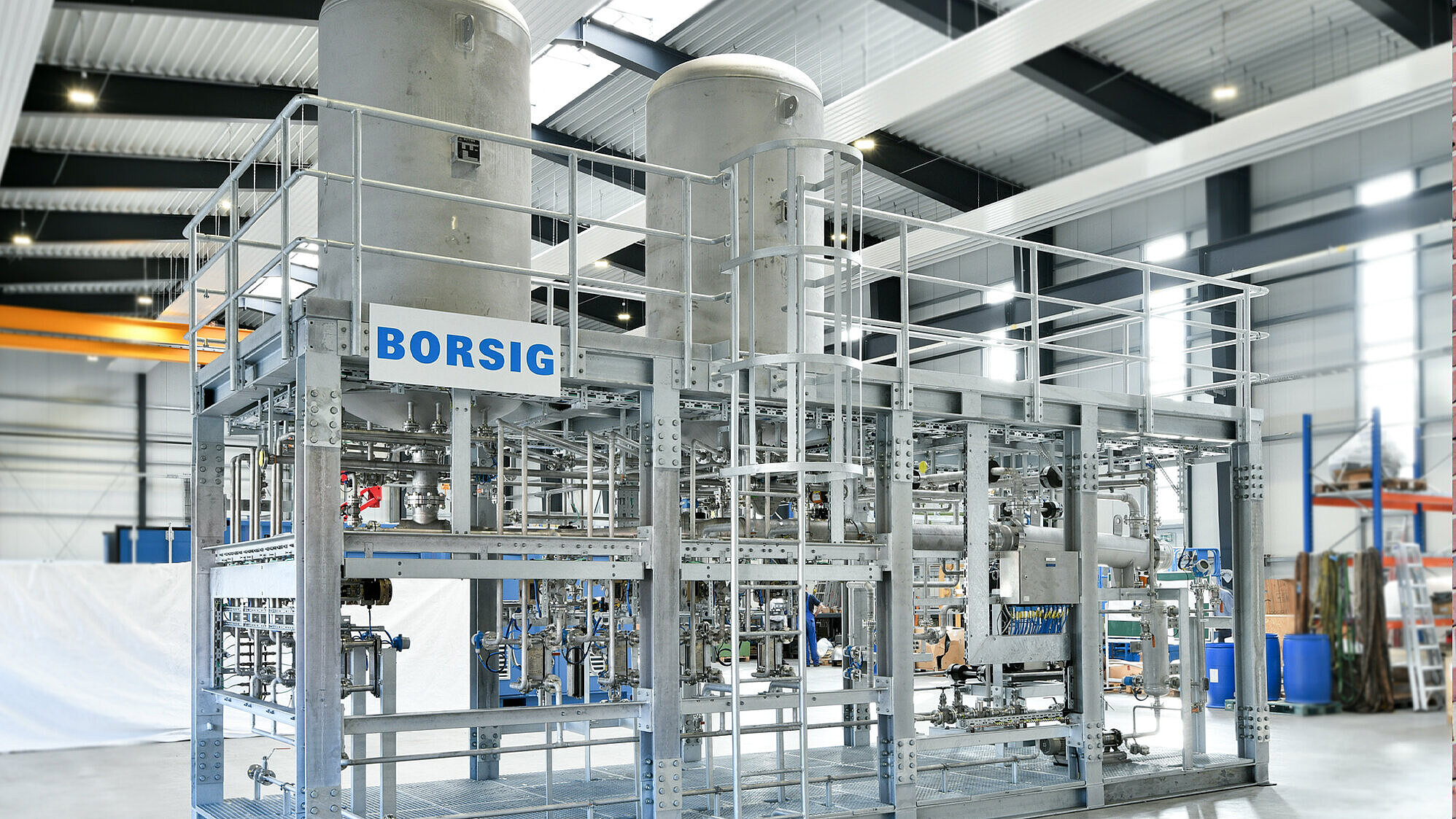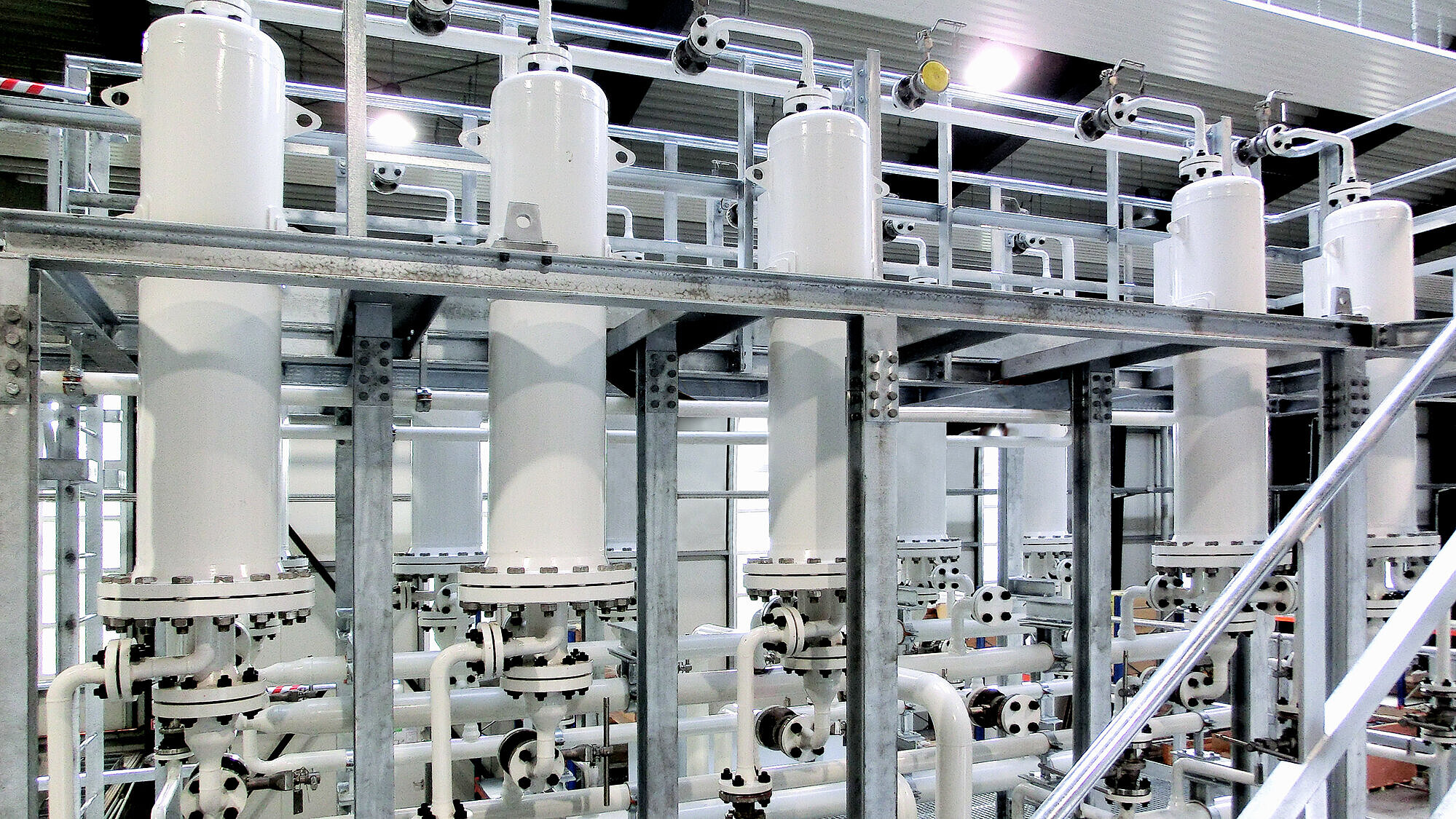 Product/­solvent examples
Benefits
Breaking of water and methanol azeotropes
Reduced energy consumption compared to energy-intensive conventional distillation process, like entrainer distillation or pressure swing distillation
No additional chemicals or entrainers
Low space requirement (installation in production buildings possible)
Debottlenecking of existing distillation / dehydration solvent processes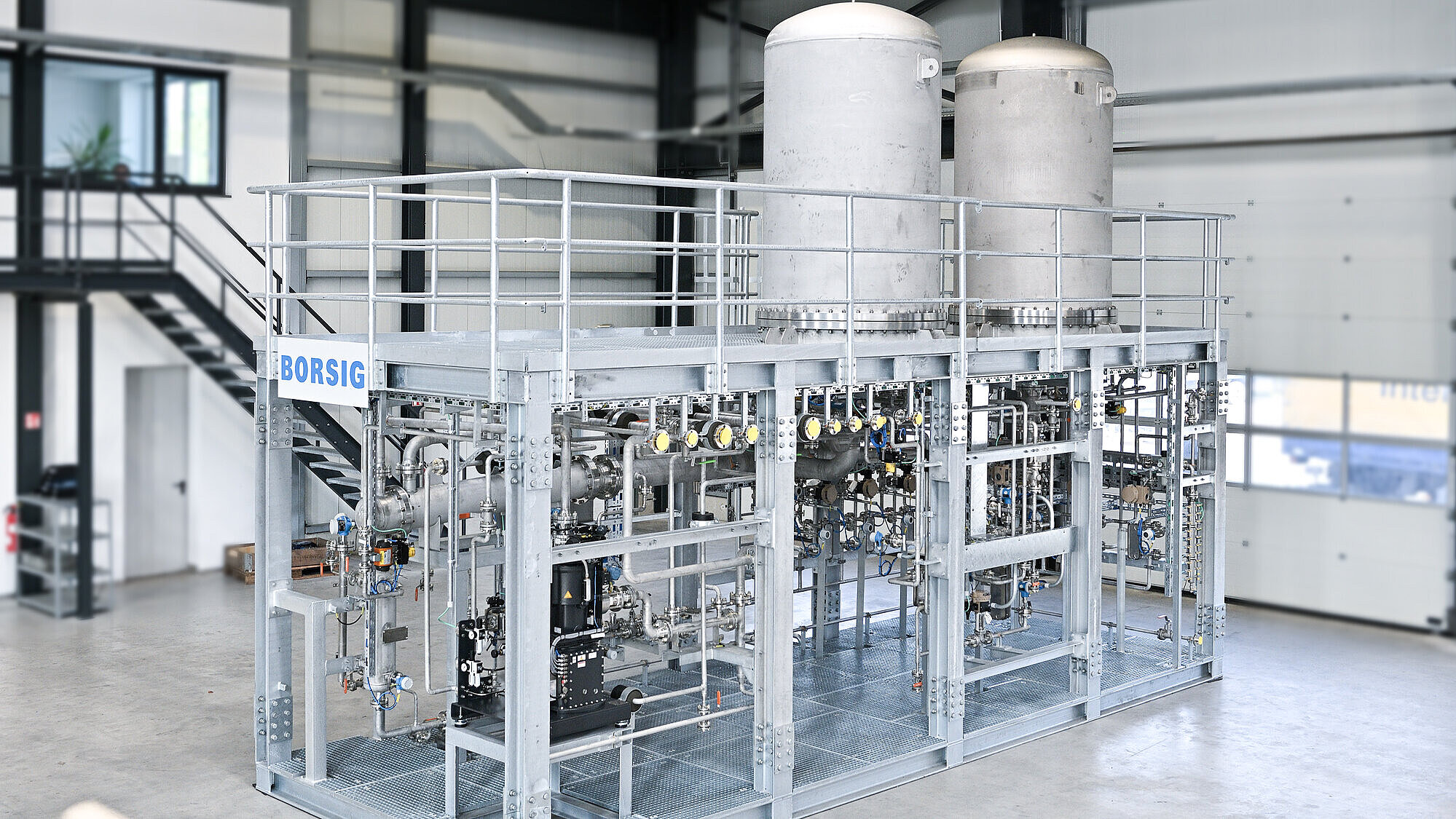 Process
In BORSIG Pervaporation Units with DeltaMem PERVAP ™, the liquid feed is pre-heated and fed to the membrane modules. Water or methanol is adsorbed on the hydrophilic layer of the membrane and permeates through the membrane. The driving force is the difference in partial pressure between the upper and lower side of the membrane that is kept under vacuum.
The vacuum causes the evaporation and consequently desorption of the permeated component on the lower side of the membrane, the so called "Permeate". The purified solvent remains on the upper side of the membrane and is routed back to the customer as "Retentate".