Reciprocating compressors for hydrogen
Green hydrogen - the energy of the future.
Key technologies for the compression of hydrogen have been part of the product portfolio of BORSIG ZM Compression GmbH for many years. Based on decades of experience, BORSIG offers machines adapted to customer requirements in various scales and designs.
Hydrogen will play a significant role in the energy mix of the future. The transition to a green hydrogen industry is currently being driven forward at full speed. Before hydrogen can be used to the desired extent, technical challenges must be solved.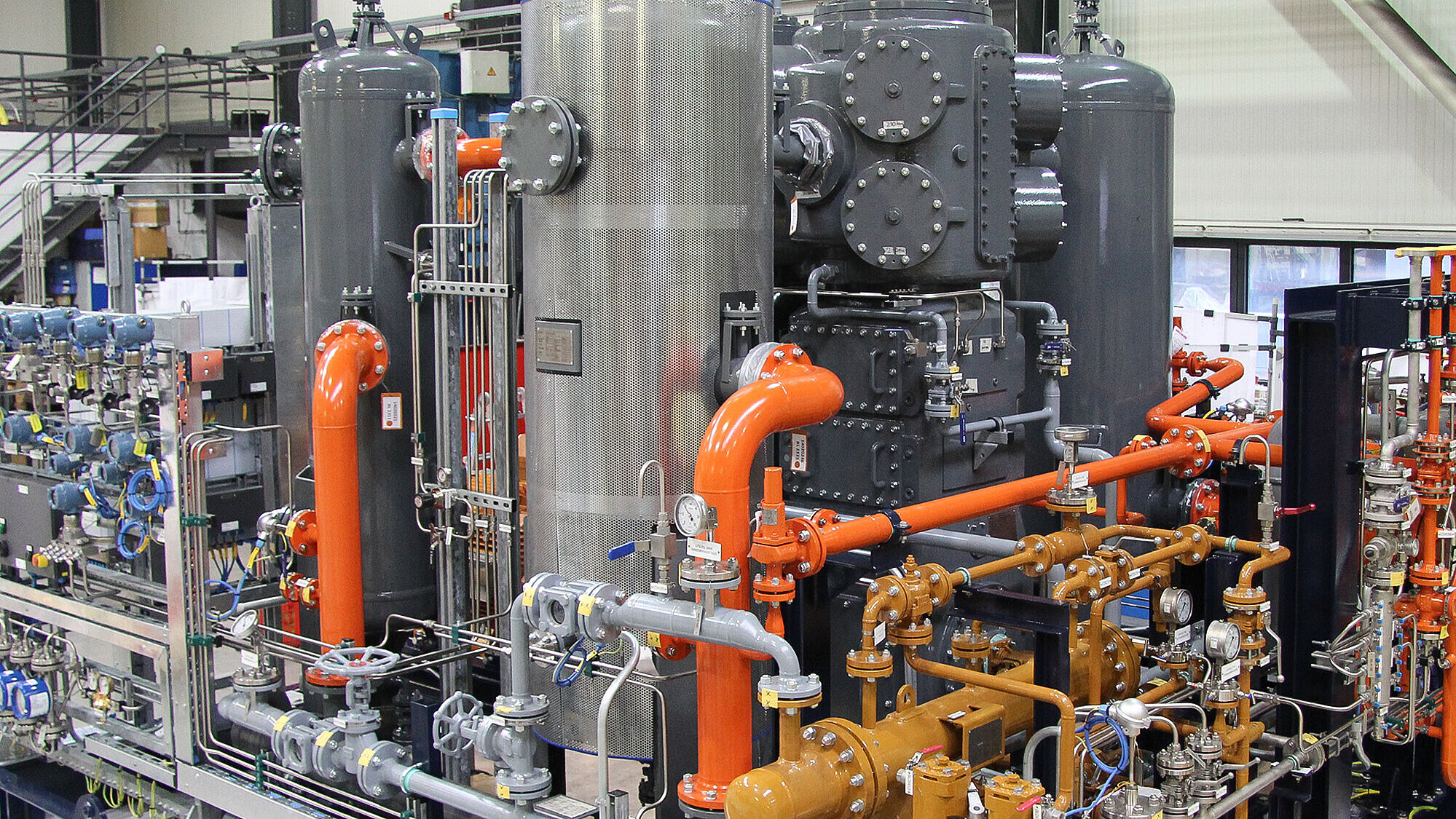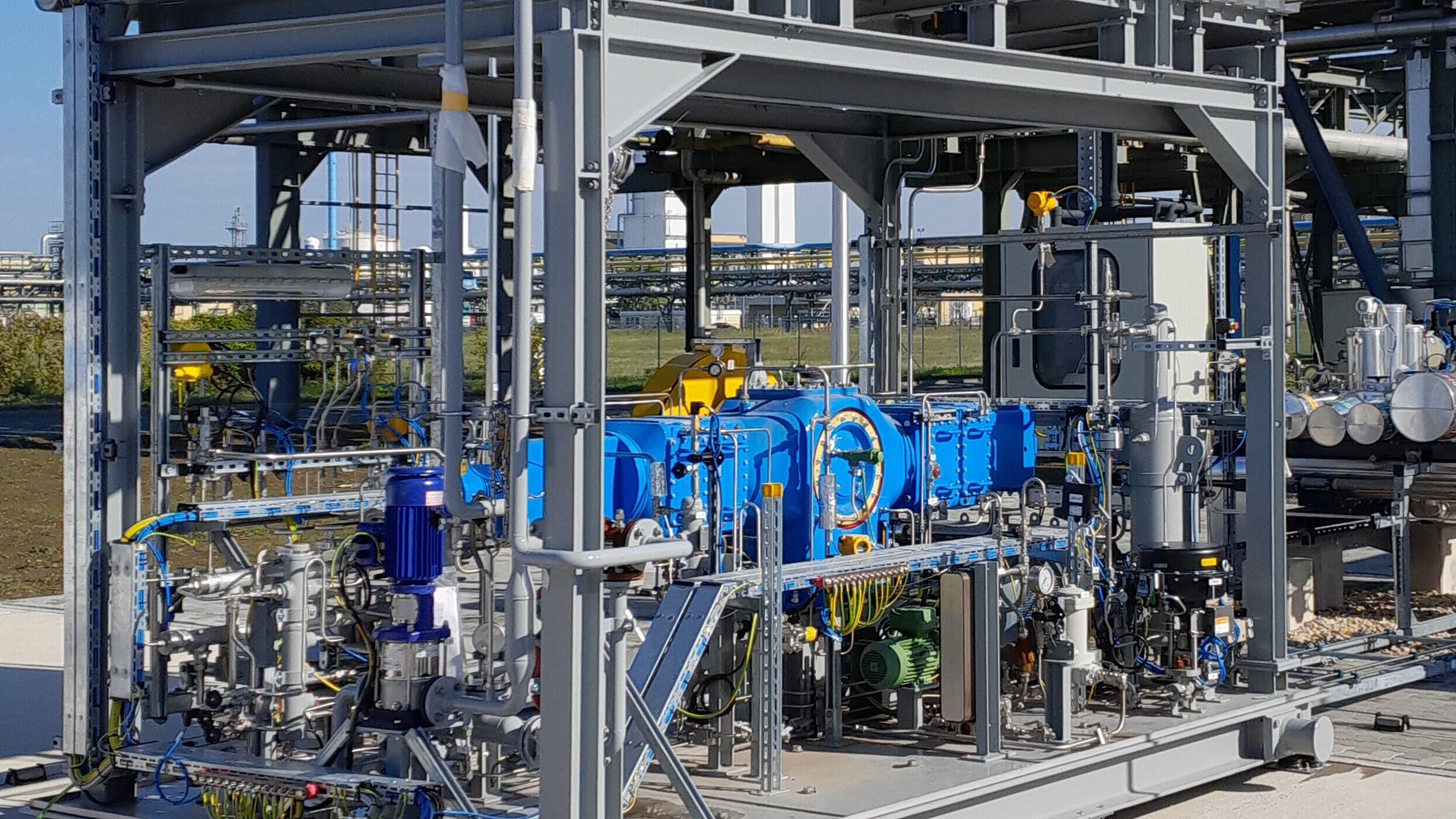 The MegaLyseurPlus research project
The aim of the project is to optimize individual components of an electrolysis plant to make them fit for economic use in large plants with several megawatts of capacity.
One focus of MegaLyseurPlus is the development of an oil-free compressor for highly compressed hydrogen. It serves as an interface to end-use applications, such as refueling of fleet vehicles.
P2X oil-free hydrogen reciprocating compressor
BORSIG ZM hydrogen compressors
Hydrogen compressors have been a major part of the machines supplied by BORSIG ZM Compression GmbH for decades. The compressors are characterized by a long service life, high wear resistance and low life cycle costs. BORSIG ZM Compression GmbH offers tailor-made compressors with all necessary plant components as a turnkey solution. For gases with low molecular weight, such as pure hydrogen, reciprocating compressors in horizontal or vertical design represent the best technical solution.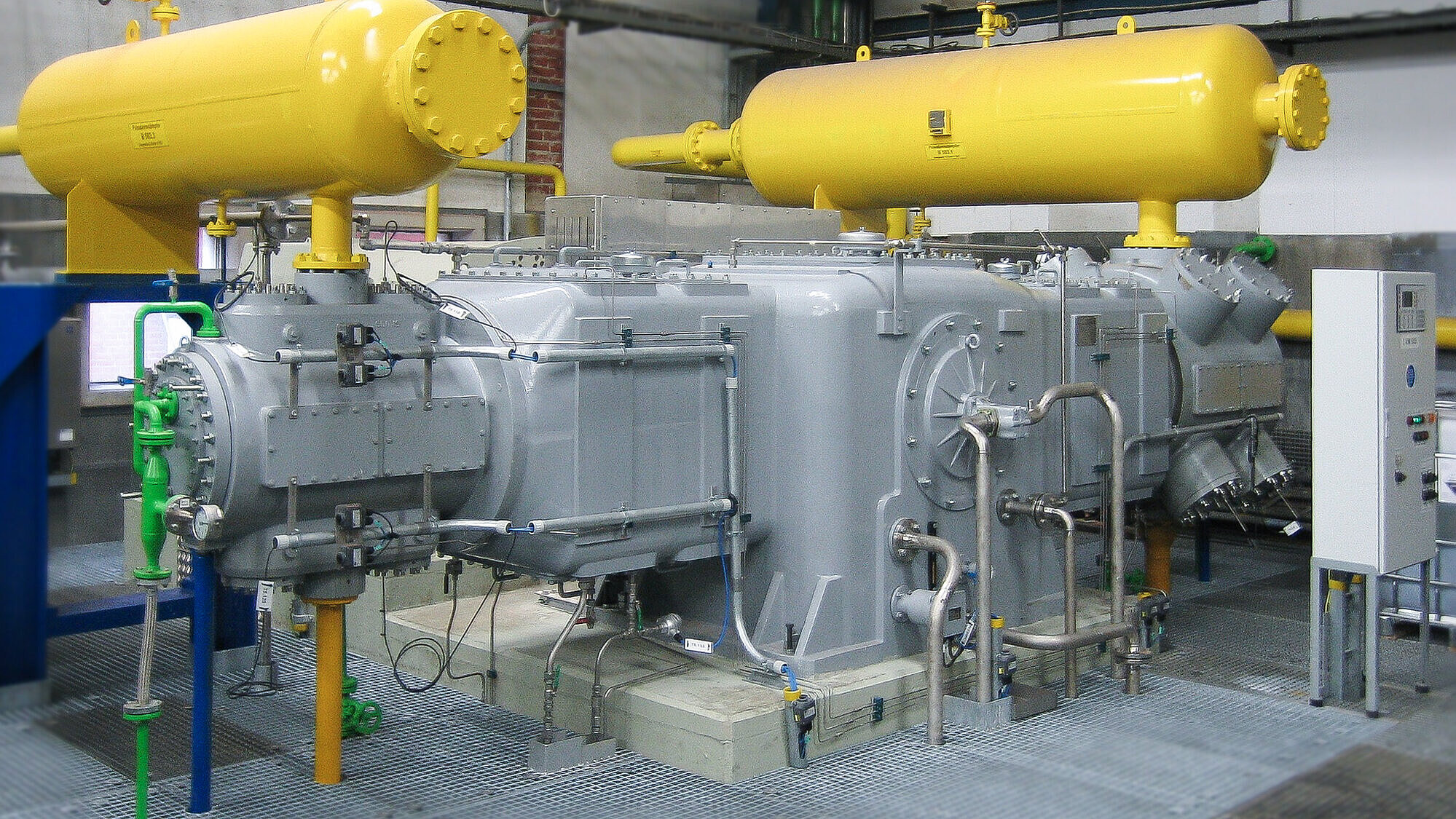 In addition, for synthesis gases containing hydrogen, high volume flow rates can be achieved with integrally geared turbo compressors.
For the conversion to a green hydrogen economy, our decades of experience and tailor-made technical solutions make us a perfect partner for plant manufacturers, operators and end customers.
BORSIG ZM Compression GmbH is an active partner in various networks for the technological and commercial implementation of a hydrogen cycle economy such as HYPOS, VDMA and EFRC, thus helping to shape the future of these technologies.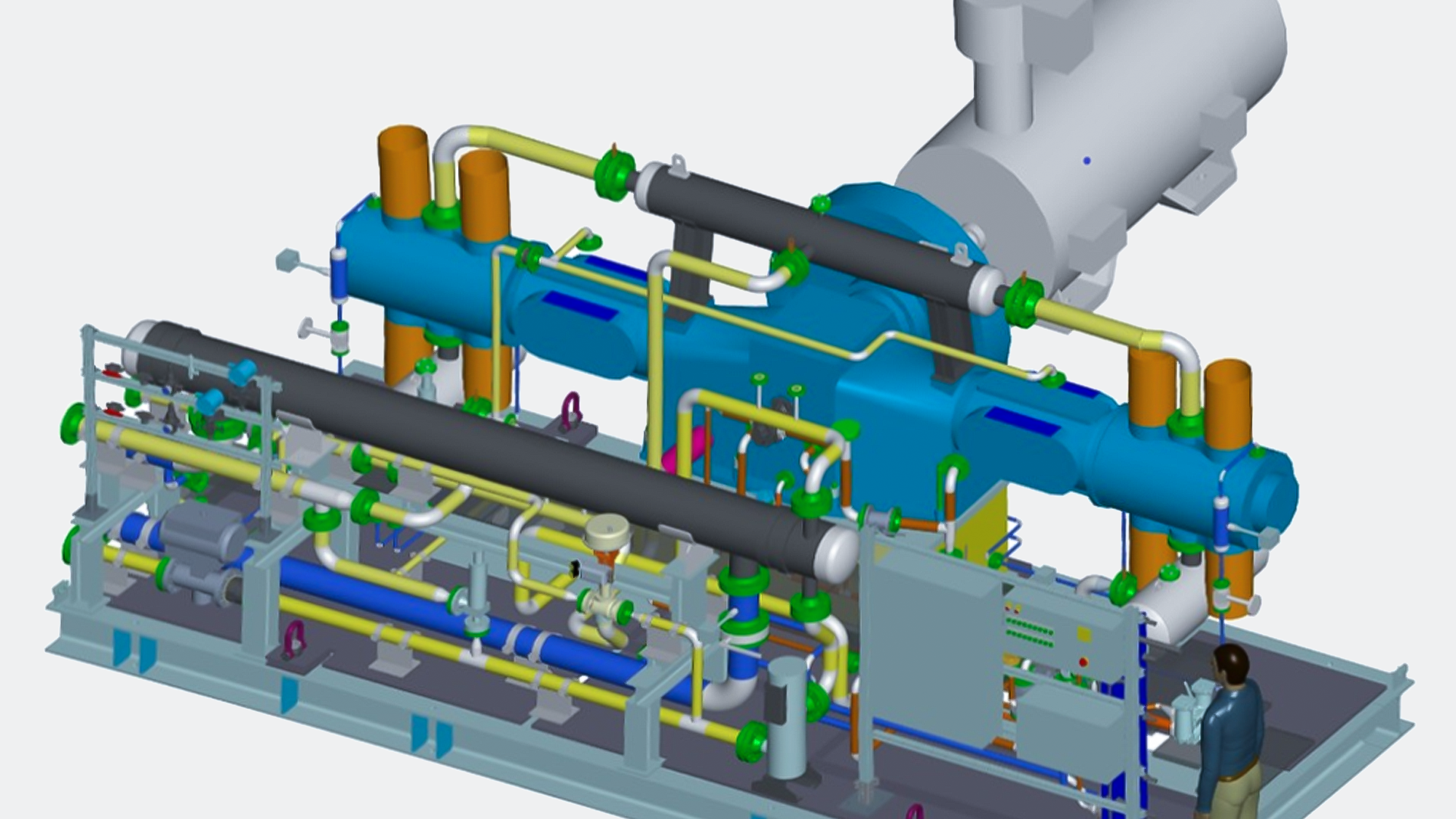 Possible applications
Pipeline compressors for H2: Hydrogen produced by electrolysis is compressed by compressors of BORSIG ZM Compression GmbH to be fed into supraregional and international pipelines.

Process gas compressors for H2 and synthesis gas (Power to X, methanation): With a product portfolio of reciprocating and turbo compressors, BORSIG ZM Compression GmbH always offers the appropriate technology for a wide range of hydrogen-containing process gases.
Storage of green hydrogen: Decades of experience with compressors for natural gas storage plants in combination with the necessary know-how for hydrogen applications provide the necessary basis for the use of the proven Bx-series for the storage of green hydrogen. BORSIG ZM Compression GmbH is a partner and supplier for one of the first projects currently being implemented. This is a cavern storage of green hydrogen.
Refueling systems for commercial vehicles: With the introduced H-series, BORSIG ZM Compression GmbH provides the necessary technical solution for an oil-free compression of hydrogen up to a final pressure of 450 bar. This can be used for refueling vehicle fleets, for example buses, trucks or trains. The further development of existing technologies and an extensive test procedure were realized with partners from the HYPOS network as part of the MegaLyseurPlus research project. The compressor is currently in the testing phase and will subsequently be presented to a wider public.