Integrally Geared Centrifugal Compressors API 617 and 672
BORSIG ZM Compression GmbH has been manufacturing centrifugal compressors for process gases for almost 60 years.
The BORSIG ZM centrifugal compressor series comprises multistage integrally geared centrifugal compressors with up to 8 stages, with steam turbine, gas turbine or electric motor as driver with all auxiliary equipment (turnkey solutions) according to customer's requirements.
The compressors comply with the corresponding API design standards such as API 617 (chapter 3) and 672 (4th edition). The oil system is designed according to API 614 or manufacturer's standard.
The development is based on the latest research results in fluid mechanics as well as in gear and bearing design.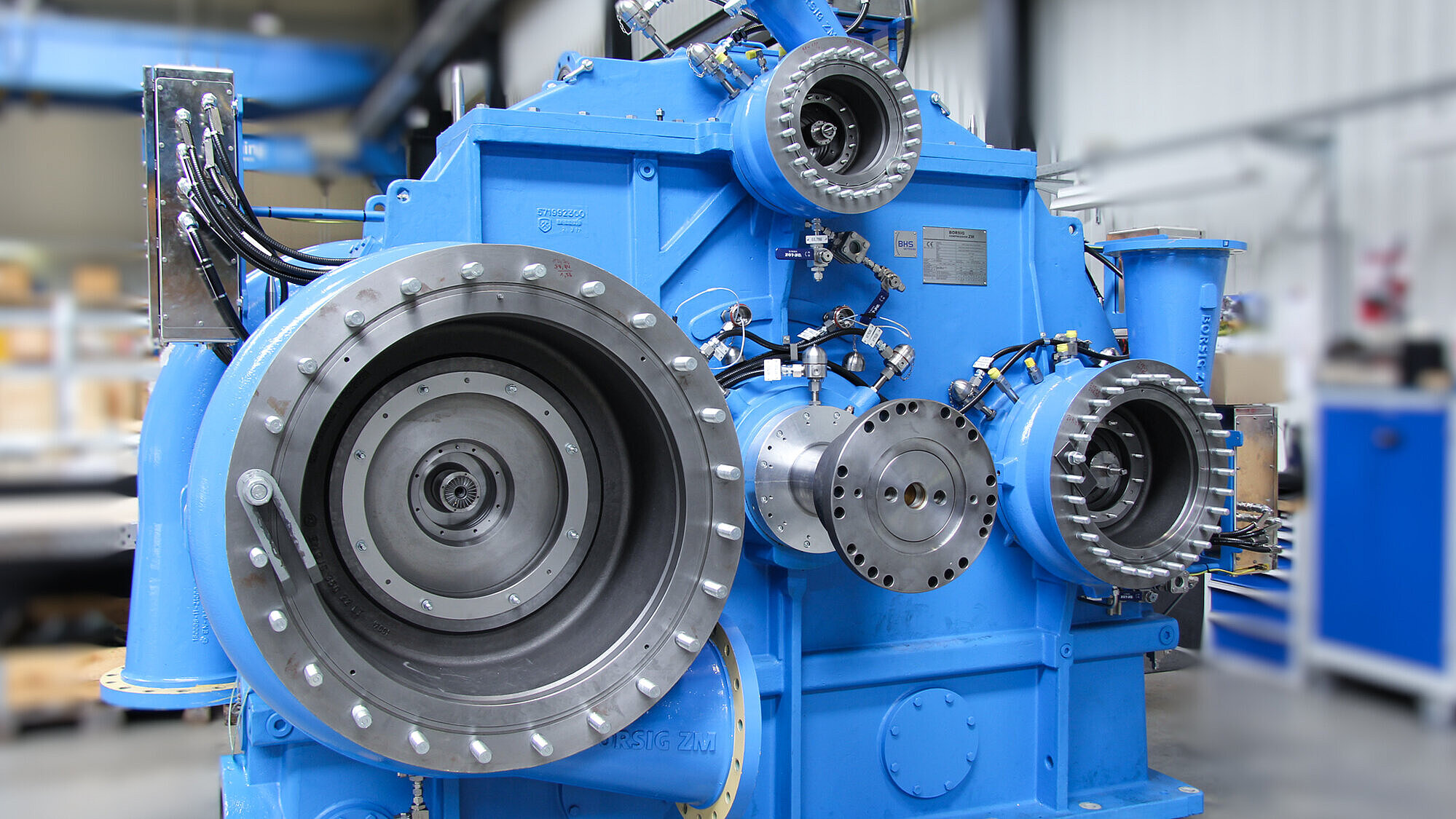 High efficiency thanks to
speed variation
cooling between each stage
inlet guide vane control
axial flow into blades
Benefits compared to reciprocating compressors
pulsation-free compressing of the medium
oil-free fluid
long uninterupted operation
* related to atmospheric conditions and air
Typical applications
Petrochemical industry
Refineries
Gas treatment
Fertilizer industry
Power Plant industry
Steel industry