Pressure vessels and heat exchangers - services
BORSIG Process Heat Exchanger GmbH offers
the planning, delivery and installation of new components,
conversions, revisions and troubleshooting of existing components as well as
spare parts delivery.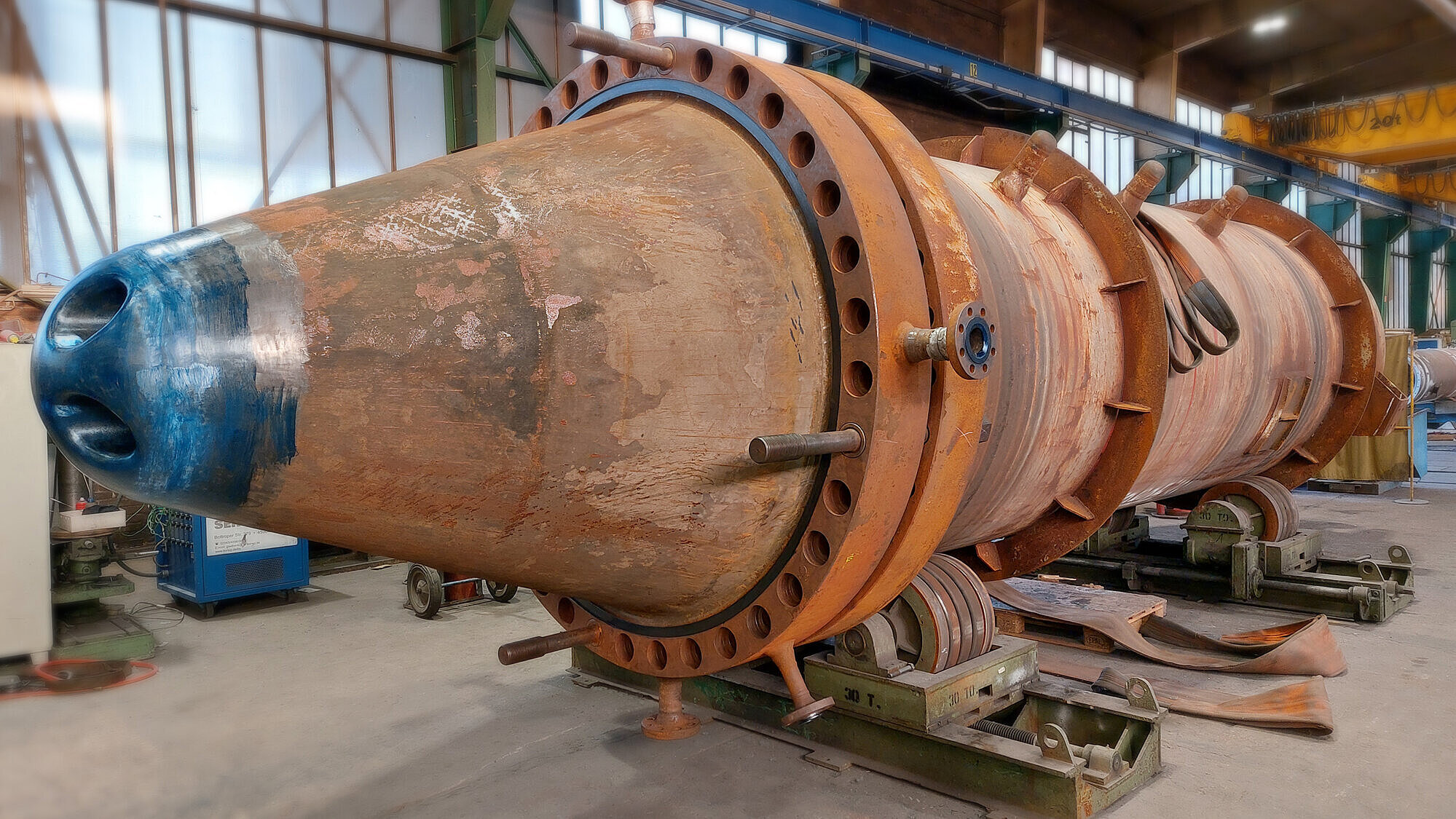 Our range of services includes the repair of heat exchangers, steam drums, quench coolers, reactors, waste heat systems, collectors, coolers and special equipment as well as HP piping.
We work quickly and reliably both during planned shutdown inspections and unscheduled downtimes. A well-trained, highly qualified BORSIG team carries out on-site assembly, repair and modification work on equipment, pressure vessels and pipelines.
Our services also include structural analysis, strength calculations, documentation, drawing revisions and parts lists as well as the coordination of third-party services on request.
Our specialists offer a reliable service for olefin plants and oil gasification plants as well as special repairs to heat exchangers and combusters also with chrome nickel steels, nickel-based alloys, alloy or CFC8 materials. Our high occupational safety standard is proven by outstanding results. We help you to put your system back into operation as quickly as possible.
Our assembly team's innovative approaches are supported by the wide range of services offered by our production facility in Gladbeck. The prefabrication of replacement tube bundles or other required components can also be carried out at short notice, regardless of the manufacturer.