Synthesis gas waste heat boilers
for ammonia plants
BORSIG Process Heat Exchanger GmbH supplies synthesis gas boilers for gas pressures up to 350 bar (35,000 kPa) and steam pressures up to 160 bar (16,000 kPa). They are used in the synthesis gas loop of ammonia plants. The boilers are equipped with U-tubes and can be mounted both in the vertical as well as in the horizontal positions. With both designs, the steam drum can be integrated into the boiler if requested by the customer. At the same time, a feed water pre-heater can be installed in the boiler when required.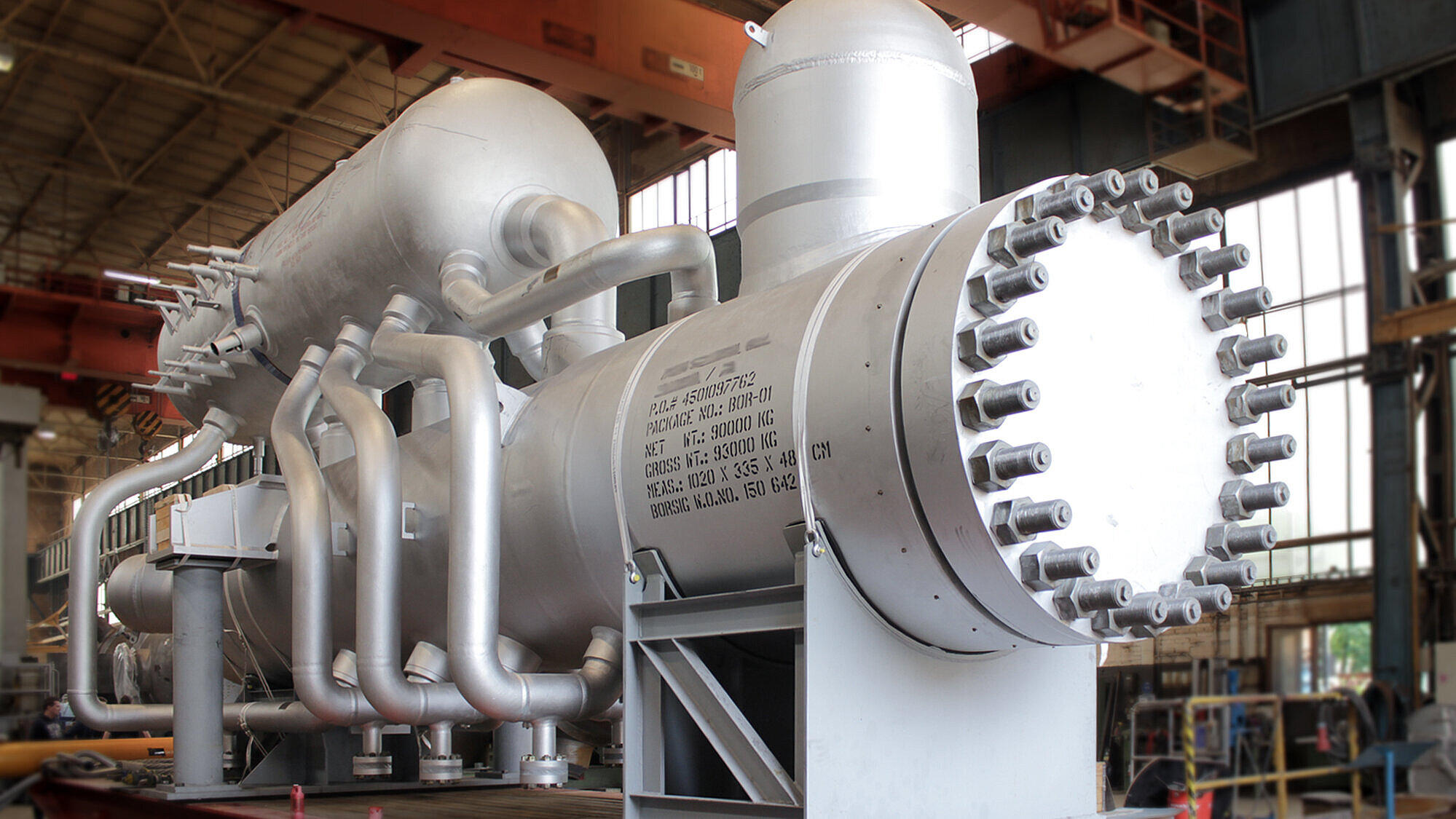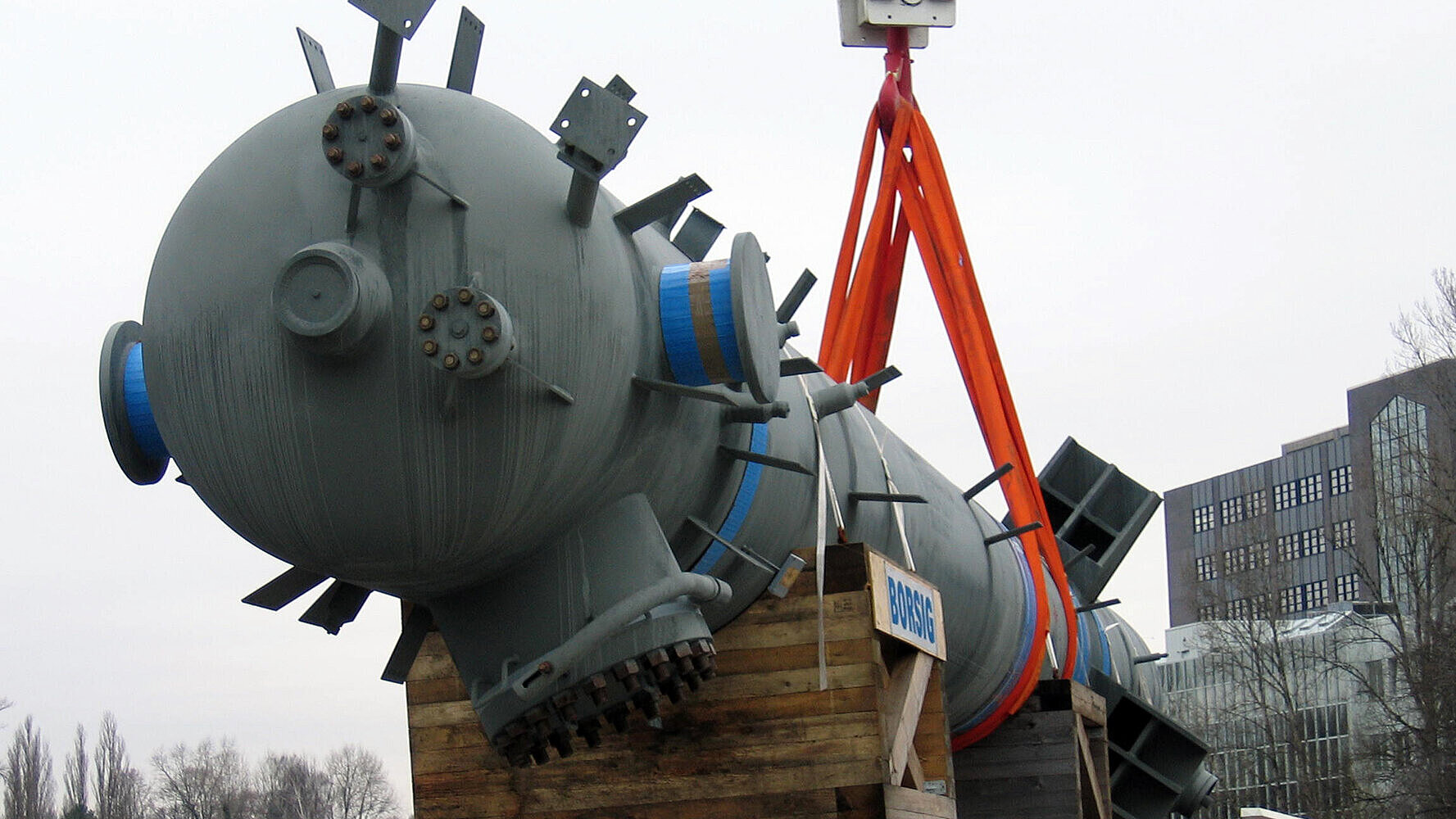 The U-tubes are arranged in a quadratic pitch in such a way that one hot shank is surrounded by four cold shanks. The advantage of this hot-cold tube arrangement, designed and patented by BORSIG, is the resulting low tube wall and tube sheet temperatures which remain below the nitriding temperature of 380°C.
At the same time, the low temperature rules out the danger of hydrogen embrittlement. The hot gas flowing into the combined gas inlet and gas outlet chamber is conducted into the tubes through the internals and ferrules made from austenitic material, while the cold gas from the tubes flows around the internals to the outlet and cools the chamber walls
A bypass can be installed in the gas inlet and gas outlet chamber to control the gas outlet temperature.
The tube ends are hydraulically expanded over the tube sheet thickness. This excludes crevice corrosion.