Transfer line exchangers systems
Transfer Line Exchangers (tunnelflow and linear quench coolers) from BORSIG Process Heat Exchanger Gmbh are used in plants producing ethylene, an important starting material for plastics manufacturing.
In these ethylene plants our transfer line exchangers are rapidly cooling down the so-called cracked gas in order to obtain the optimum yield of ethylene.
BORSIG Transfer Line Exchangers are the result of more than 50 years experience.
We have developed two design types of quench coolers, reflecting the customer`s plant concept:
"Tunnelflow" transfer line exchangers
"Linear" transfer line exchangers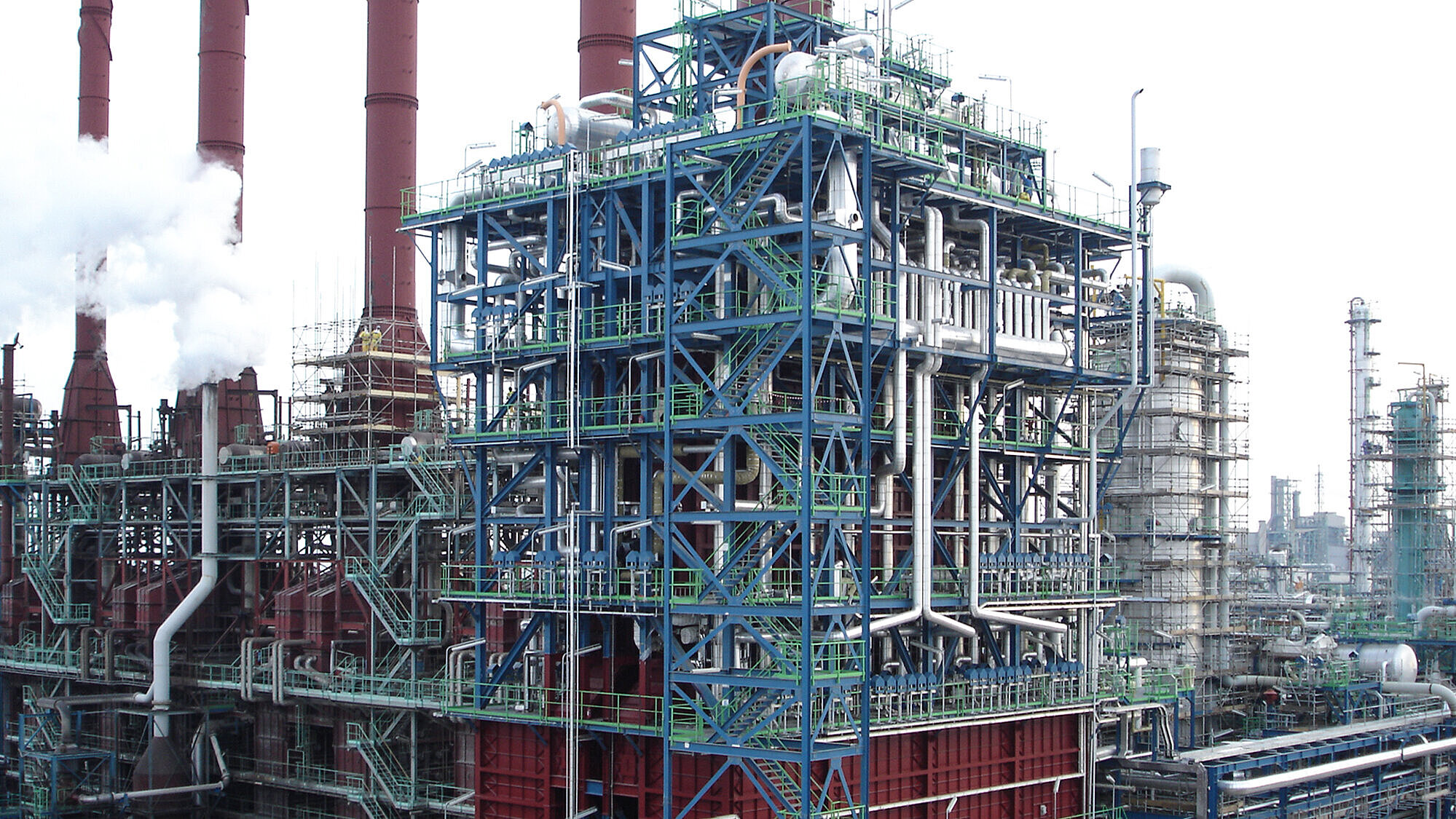 About 7,500 units have been supplied worldwide between 1965 and today. All well-known ethylene producers rely on BORSIG transfer line exchangers.
An up-to-date, tailored-to-practice design, modern manufacturing and testing methods and the special know-how of our personnel ensure a high-quality quench cooler meeting all today´s requirements with regard to mechanical and operational reliability.
These advantages, sound workmanship and meeting of the performance guarantees, have gained the BORSIG Transfer Line Exchanger a high reputation at home and abroad.
After delivery and commissioning an efficient after sales service is a matter of course for us.
The process
Ethylene (C2H4) and some other byproducts like propylene are produced by thermal cracking of hydrocarbons in pyrolysis furnaces. This process generates so-called cracked gas. Ethane, naphtha and other mineral oil fractions are predominantly used as feedstocks.
The cracked gas, which leaves the furnace at a temperature of around 850 °C (1,500 °F), must be cooled down rapidly to 250 - 400 °C to prevent secondary reactions and to stabilize the gas composition in order to obtain the optimum product yield. This process is called "Quenching". In all modern ethylene processes this rapid cooling of the cracked gas is performed with Transfer Line Exchangers (also known as quench coolers or TLEs), thereby producing also valuable high pressure steam that can be used e.g. for steam turbines.
There are one or more parallel TLEs per furnace cell, which are connected by riser and down comer piping with one common, elevated steam drum thereby forming the so called quench system.
PDF-Download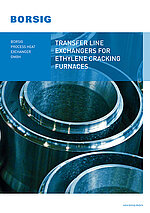 Transfer Line Exchangers for Ethylene Cracking Furnaces
BORSIG Process Heat Exchanger GmbH is the world leading manufacturer for transfer line exchangers in ethylene cracking furnaces.