HP and LP heaters and special vessels
BORSIG Process Heat Exchanger GmbH manufactures HP, LP pre-heaters and special vessels for all customers in the oil refinery, petrochemical and chemical industries as well as for power plants.
The HP preheater is used in a power plant cycle process to preheat feed water in the high-pressure area between the boiler feed pump and the evaporator inlet. Preheating increases the inlet temperature of the feedwater into the steam boiler. This relieves the pressure on the boiler, as it requires less energy to evaporate the process water.
This saves fuel, which increases the efficiency of the overall process.
For the actual process of preheating, superheated steam is taken from the turbine at power plants. Heat is extracted from this in the desuperheater section of the preheater to just above the saturated steam temperature, which immediately causes the steam in the subsequent condensate section to condense. The condensate cooling is then used to extract further heat from the condensate and also to supply it to the feed water.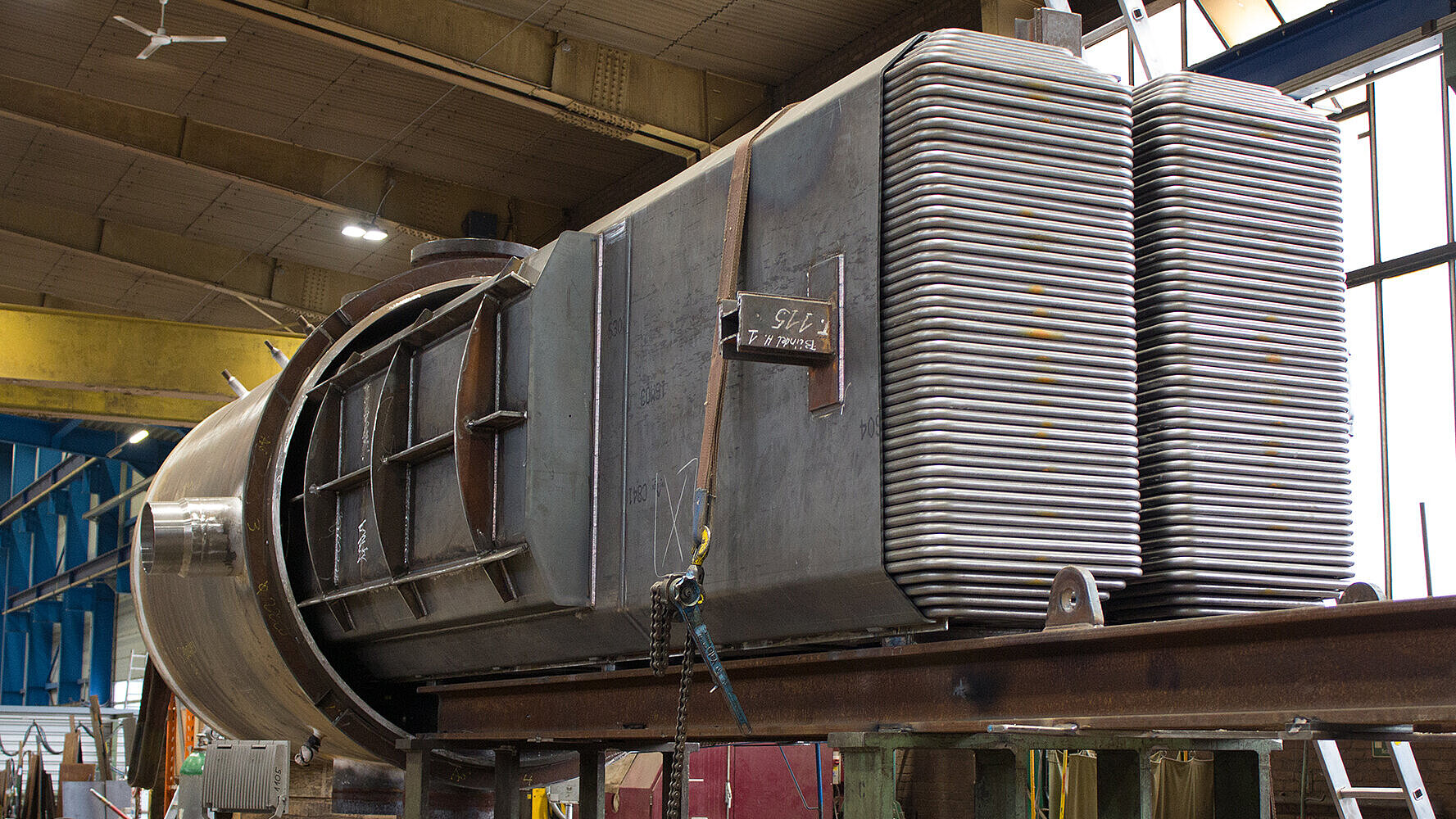 The condensate is accelerated by special installations shortly before leaving the preheater, which facilitates heat transfer at this point. Our production site in Gladbeck offers suitable services for tube bundle heat exchanger requirements or other types according to DGRL AD 2000 and API.
Our qualified staff in the technical office and workshop offer complete solutions tailored to your process conditions and specifications. In addition to various types of heat exchangers, we also offer individual solutions for all types of equipment including special materials.