BORSIG guarantees highest product quality and durability thanks to our qualified engineers and technicians, state-of-the-art production processes and continuous quality assurance.
Our BORSIG quality management system is certified according to DIN EN ISO 9001:2015. Our high quality standards are also verified according to additional certifications such as the DIN EN ISO 14001 - Environmental Management System and the SCC** certificate (Safety Certificate Contractors).
Quality assurance and control activities are independent of the manufacturing process or product lines and guarantee that machined and handled materials, components, assemblies, products and service operations are executed in accordance with all specified requirements.
Quality assurance surveys the adherence to national and international specifications, statutory and contract provisions as well as the directives, standards and regulations stipulated by all companies of the BORSIG Group.
In order to ensure even better interaction between quality, work safety and environmental management, the individual management systems were merged to form an Integrated Management System (IMS).
Consistent quality monitoring comprise from the analysis of the customer's needs to design, work preparation, construction, acceptance and handing over to the customer right through to after-sales service.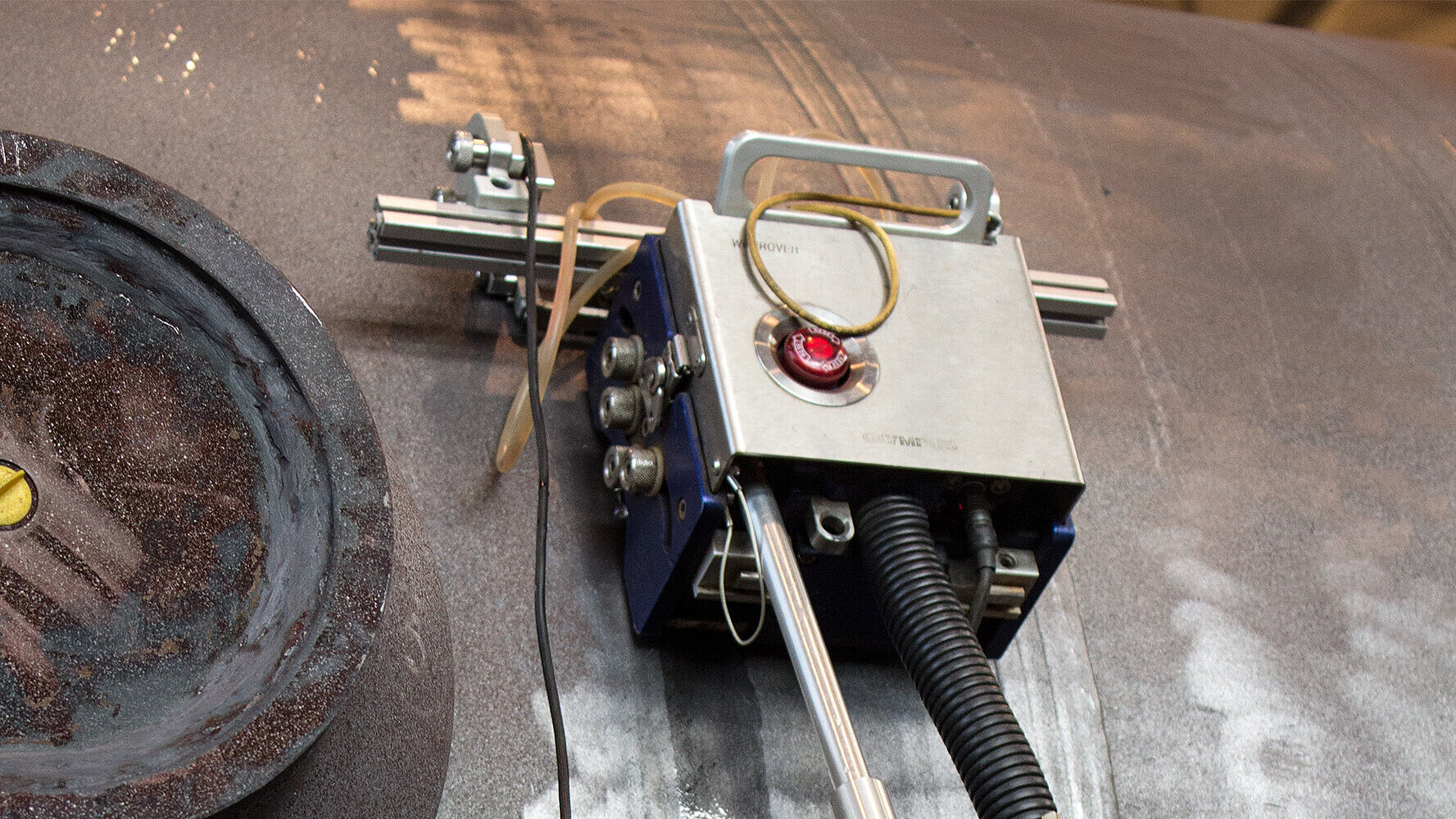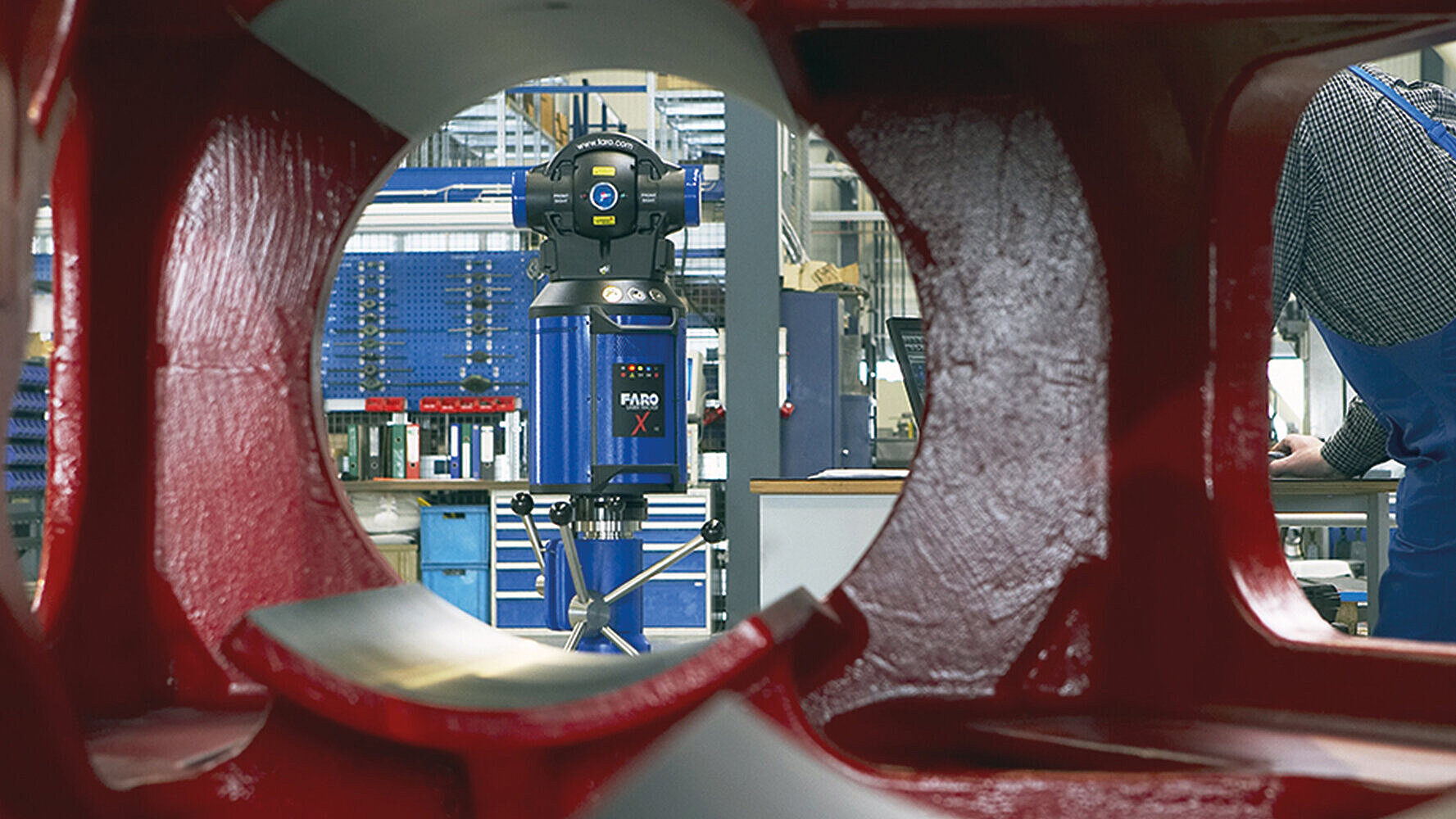 All companies of the BORSIG Group have the necessary certificates in their respective fields of activities.
In addition to the certificates, all companies have specific procedures and facilities for quality assurance, e.g. mechanical and technological tests in the field of pressure vessels and heat exchangers such as tensile / bending / hardness test, material analysis, non-destructive tests such as radiographic examination and ultrasound manual as well as recordable ultrasonic phased array and time of flight diffraction (TOFD) tests, surface crack tests, Metallography and damage analysis. Our Production Qualification Record (PQR) and welder examinations comprise approx. 1500 PQR`s according to European regulations as well as to ASME.
The compressor quality assurance team uses state-of-the-art 3D measuring equipment such as FARO scanners, laser trackers and measuring arms for precise measurement of all components.
The team is linked to the production planning and control system (PPS) and runs its tests and check-ups completely independent from manufacturing and production control. The company has an own test field with a surface of 1,700 m² and 4 independent test stations. The continuously adjustable power supply has a capacity of up to 4.5 MW. In addition, the test field has cooling systems to carry out performance tests up to ASME-PTC-10 type 2 tests at full capacity. Functional and performance tests of BORSIG ZM compressors and other machines can be performed at full power, with voltages up to 11 kV as needed.
Certificates
Our quality testing and control, which is independent of manufacturing and product lines, ensures that materials to be processed, manufactured components, assemblies, products and services always meet all the highest requirements. Our quality assurance monitors compliance with national and international regulations, legal and contractual provisions, as well as the guidelines and regulations we have established.
Reliability through strict quality control
from the determination of customer requirements
construction
work preparation
execution
acceptance and handover to the customer
after-sales service
For the smooth interaction of quality, occupational safety and environmental management, we have combined these areas into an Integrated Management System (IMS).
Certificates (extract)
ASME U, U2, S and R, AD 2000 HP0, TRD 201 and DIN-EN 3834, Quality Certificate SQL VR China, Pressure Vessels Korea etc.

Integrated Management System (IMS), consisting of DIN EN ISO 9001:2008 (Quality), ISO 14001: 2009 (Environment) and SCC (Work Safety)