Compressors for Process Gases
BORSIG ZM Compression GmbH is one of the world's leading manufacturers for tailored compressor solutions.
With our reciprocating compressors (API 618, API 11P / ISO 13631) and integrally geared centrifugal compressors (API 617 and 672), we cover a wide range of applications.
Our leading technology sets the highest standards in terms of individual design, quality and durability under the heaviest conditions.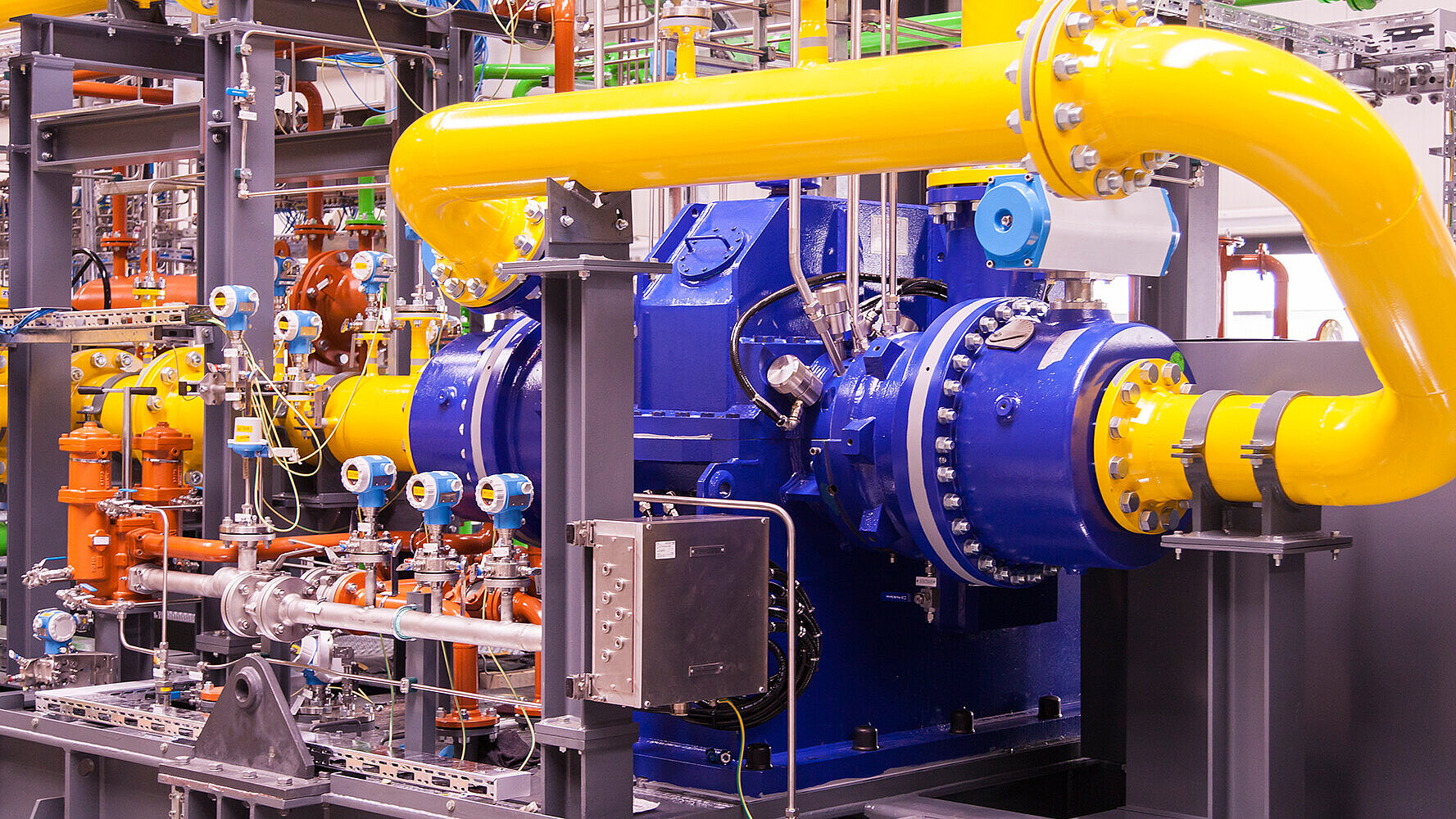 Products and Services
Every compressor that leaves our company is a product of our integrated approach – from the planning, through assembly up to and including comprehensive services, we supply you with products tailored to your needs.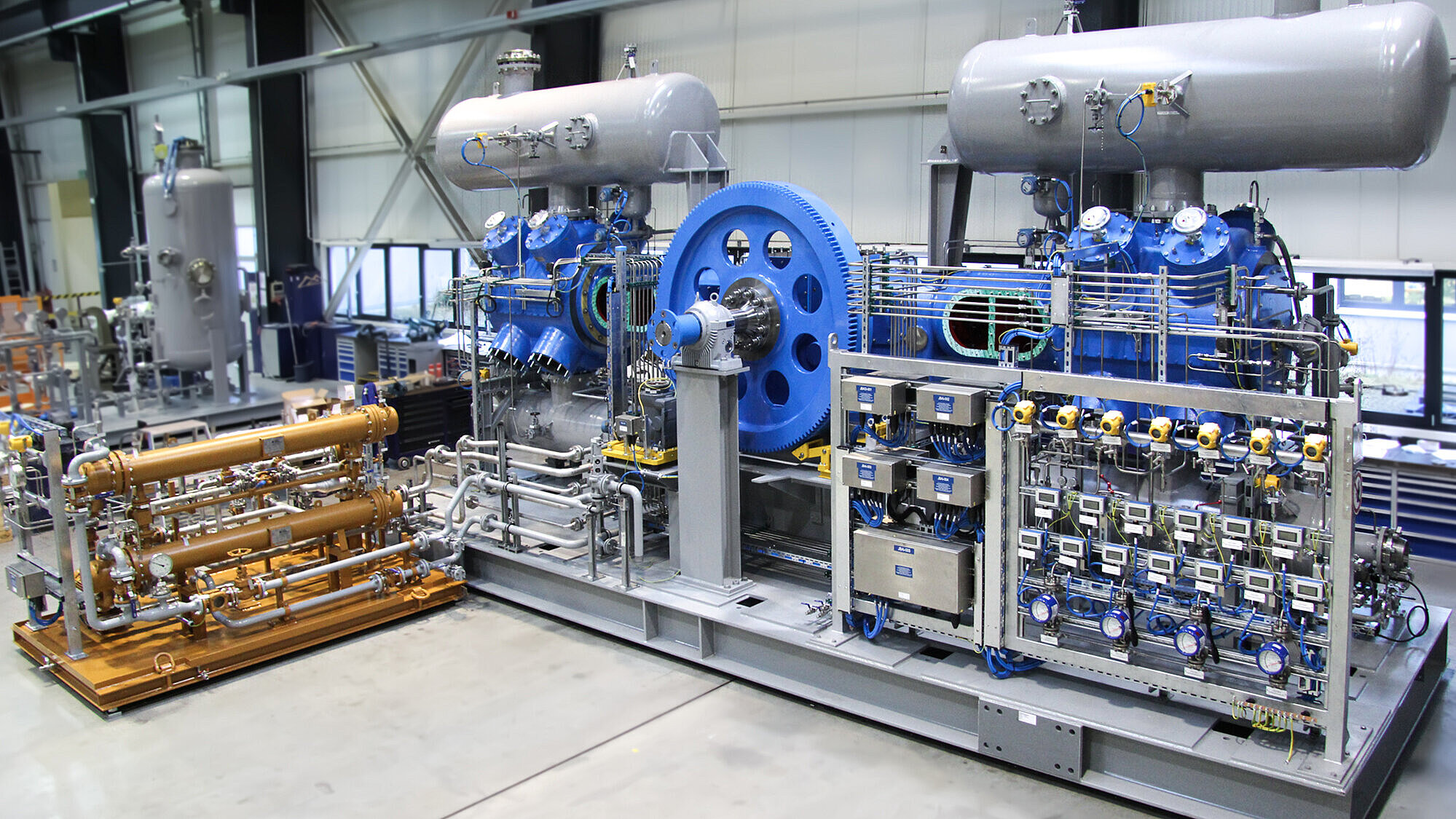 Typical applications and operation
Hydrogen applications
Petrochemical industry
Refineries
Gas processing
Fertilizer industry
Power plant industry
Steel industry
MegaLyseurPlus research project.
Getting the energy transition into the tanks.
Hydrogen is set to play a pivotal role in the energy mix of the future. With the development of a new, oilfree compressor, BORSIG ist helping the create the required infrastructure.
The transition to a green hydrogen industry is currently being driven forward at full speed, but before hydrogen can be used on the desired scale, a number of technical challenges still need to be resolved. These issues are the key focus of the MegaLyseurPlus joint research project, in which BORSIG is involved.
Contact
BORSIG ZM Compression GmbH
Seiferitzer Allee 26
08393 Meerane
Phone +49 (0) 3764 / 5390-0
Fax +49 (0) 3764 / 5390-5092
E-Mail: info.bzm@borsig.de