"Tunnelflow" transfer line exchanger (shell & tube design)
The BORSIG "tunnelflow" transfer line exchangers rapidly cool down the cracked gas in ethylene plants.
A transfer line exchanger system consists of one cooler with a steam drum and riser and down comer line . It can be arranged vertical or horizontal into the plant.
We supply "tunnelflow" transfer line exchangers for every required mass flow and heat duty.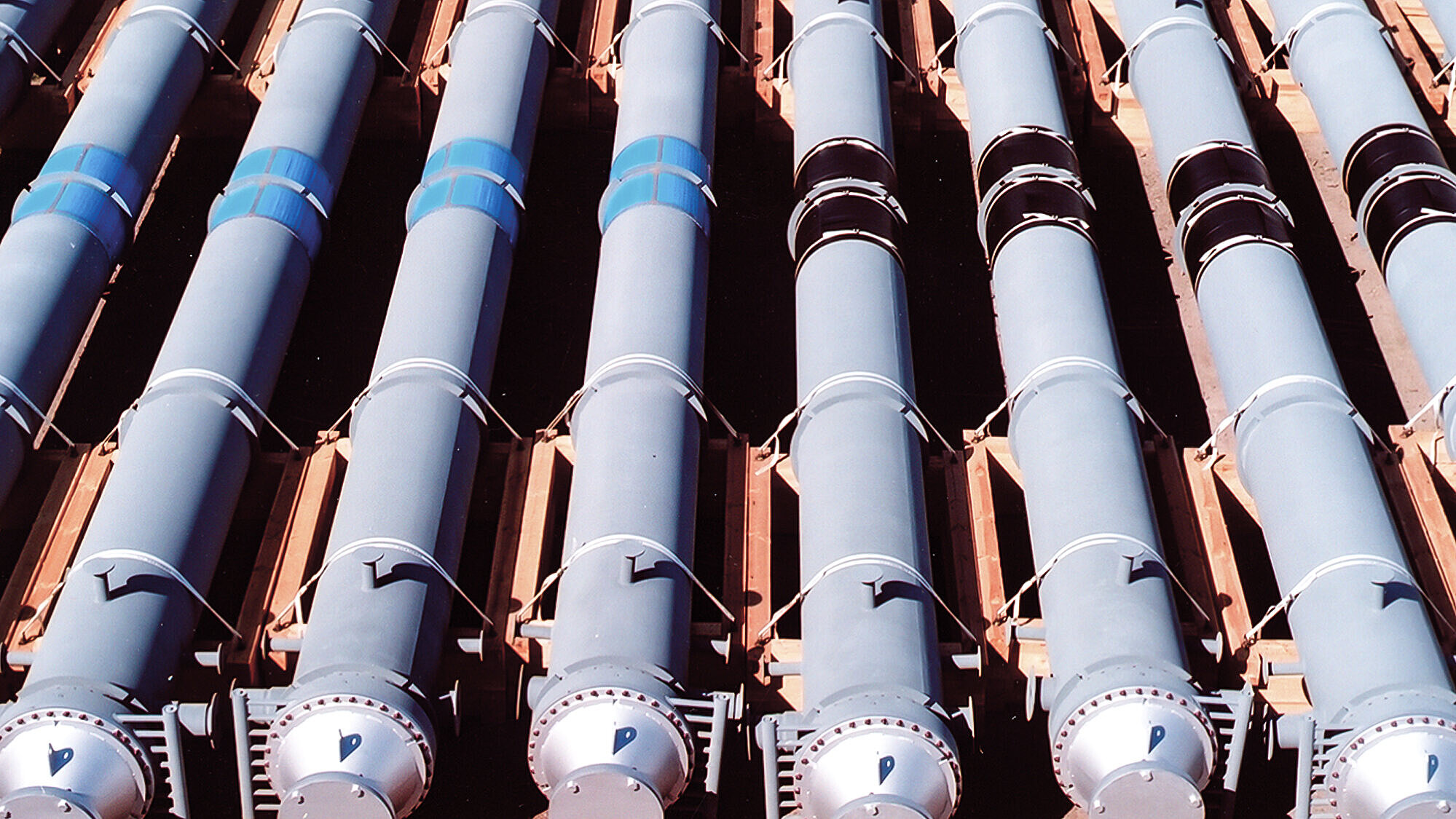 The design has the following benefits:
Tube bundle heat exchanger - large water volume, a robust shell around the bundle tubes
Thin reinforced tube sheet at the gas inlet for very efficient cooling - low material temperatures, low tension
Special tube-to-tube sheet welded seams - no sharp edges, full penetration weld
Guided water flow with a high water velocity across the thin inlet tube sheet - no deposits can settle down
No limits for the operating pressure on the water/ steam side
Only one or two risers/ down comers per exchanger
0.5 Mo material - no post weld heat treatment required after welding process
Uniformly gas distribution of the gas to all bundle tubes due to special trumped shape design of inlet channel
Optional Erosion-protection shield - protects the inlet tube sheet against erosion
Possibility of blowdown via quick open valve
Easy maintenance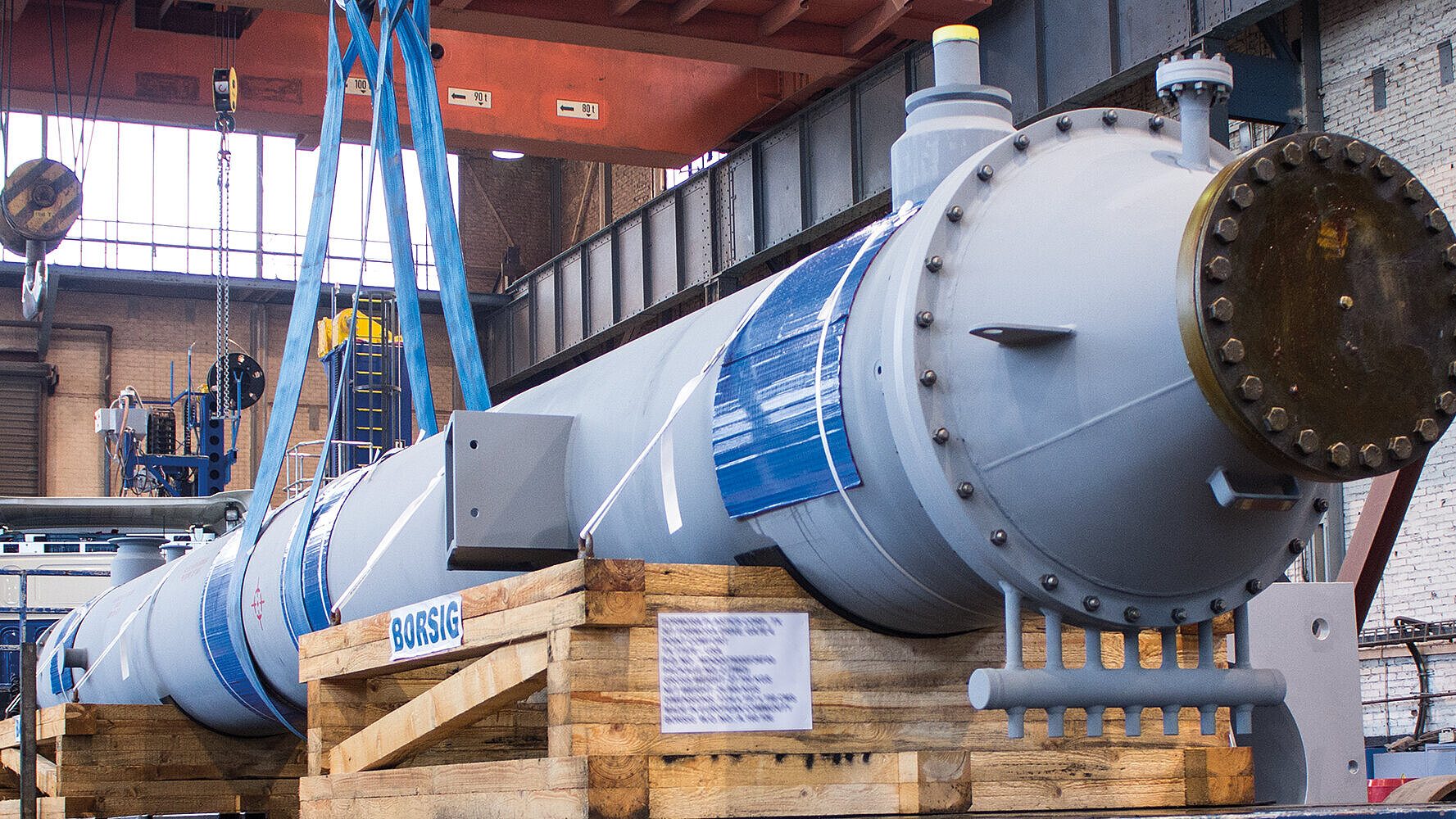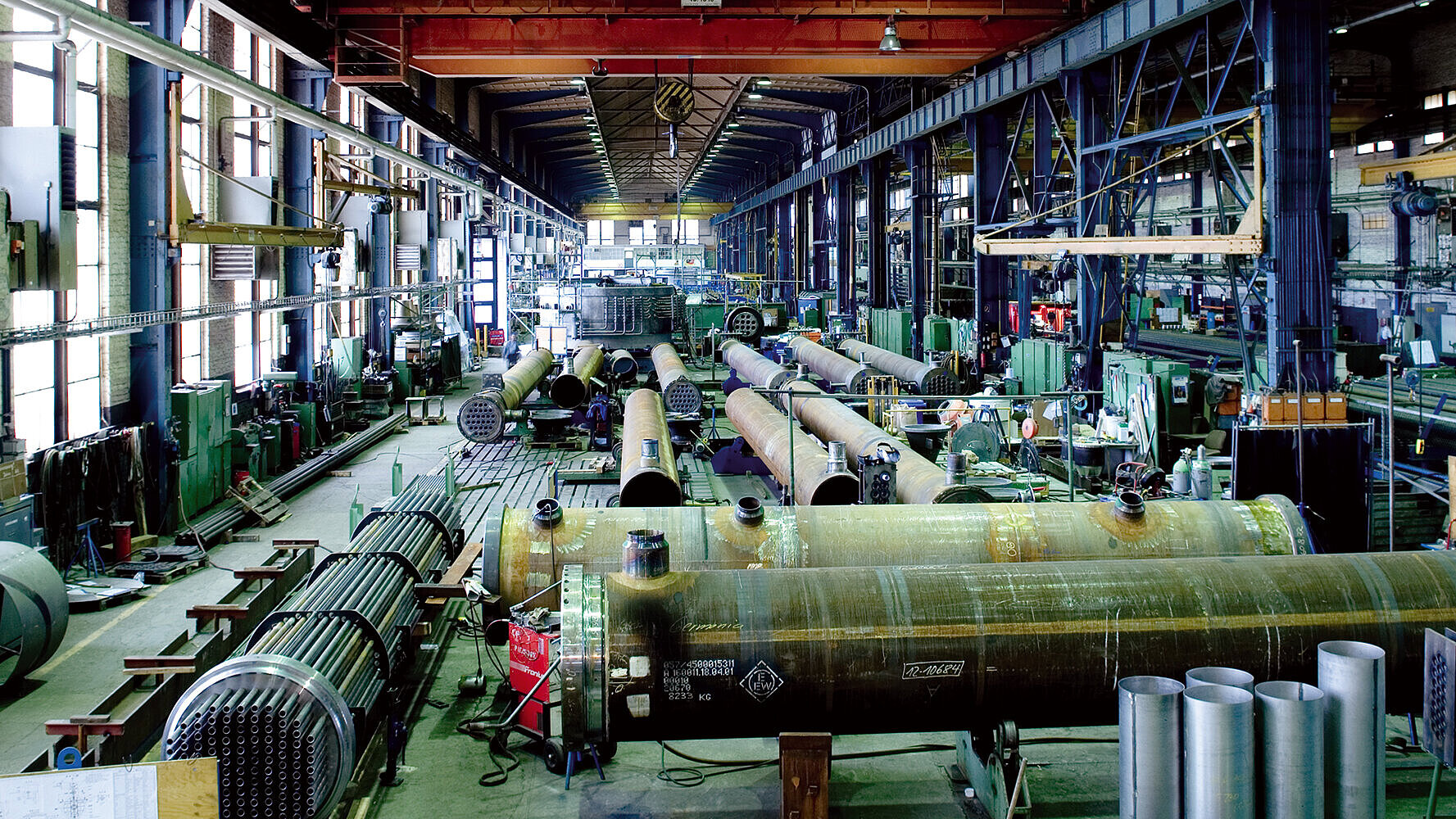 PDF-Download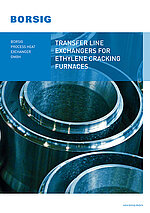 Transfer Line Exchangers for Ethylene Cracking Furnaces
BORSIG Process Heat Exchanger GmbH is the world leading manufacturer for transfer line exchangers in ethylene cracking furnaces.