Branch Gladbeck
When most people think of BORSIG, they think of Berlin, and very few would be aware that BORSIG has also been present in Gladbeck since 1948. One reason the company set up in this new location was the political difficulties facing Berlin as a divided city in the wake of the Second World War.
As early as the 1930s, BORSIG had set its sights on having a branch in the region around the Ruhr in order to be able to offer better service to customers in what was then a fast-growing market. Following the Second World War, there was an enormous demand for repairs to damaged machines, vessels, and power generation facilities, so BORSIG opened a small workshop in what had been a slaughterhouse in Gladbeck. In 1961, an office was opened up along with a production facility on Bottroper Strasse, which was equipped with all the latest machinery.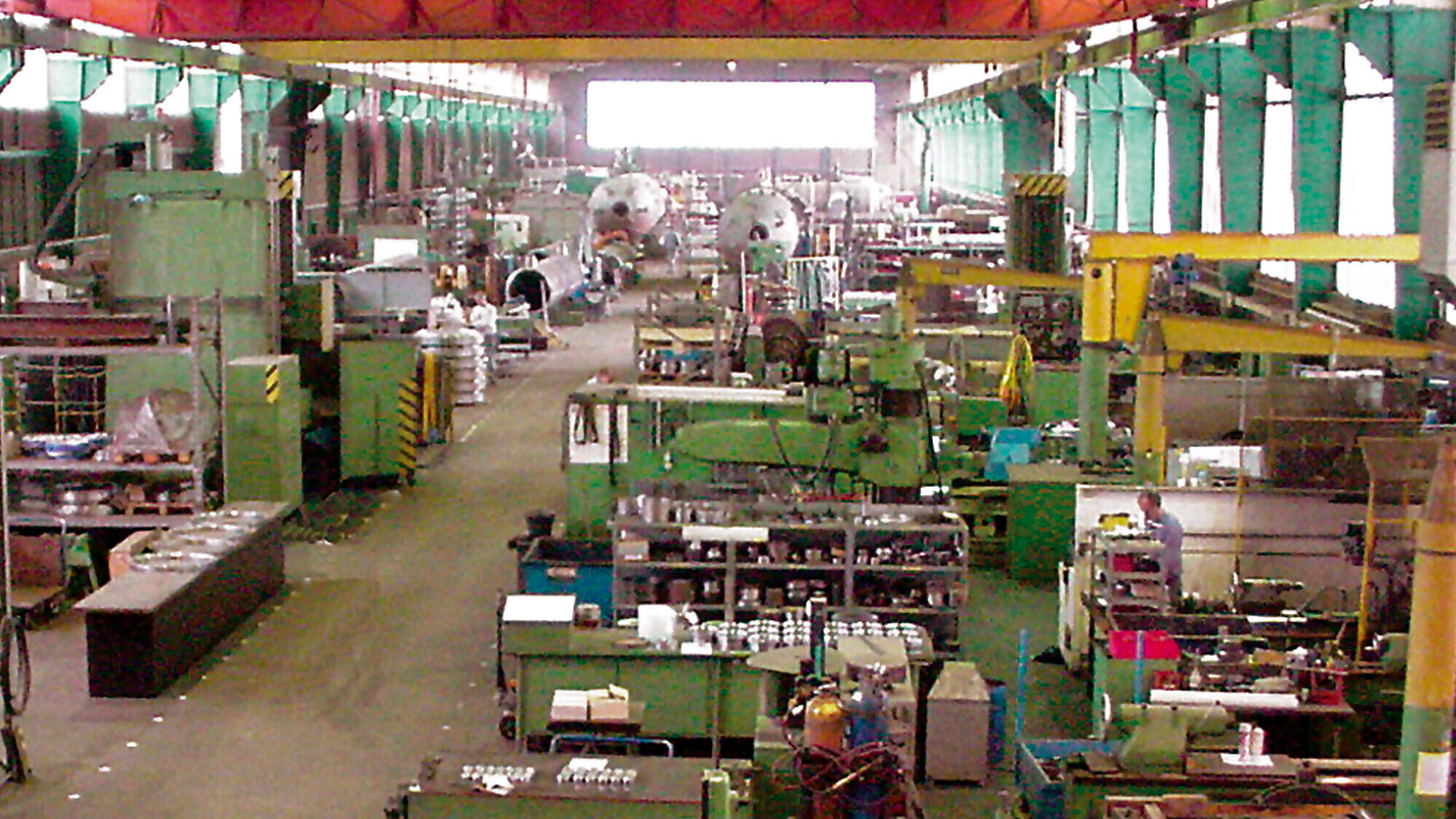 For as long as the Cold War lasted, Gladbeck was very important to management in Berlin.
Firstly, maintenance workers based in Gladbeck could get to West German customers with urgent requirements far more quickly and without all the time-consuming bureaucracy involved with getting people from East to West Germany.
Secondly, Gladbeck was like a supply depot for almost everything bought by BORSIG in West Berlin. Anything bought for the Allied sectors had to be through GDR territory to get there, and this called for huge administrative efforts: every single delivery had to be accompanied by documentation, and sometimes there were hundreds of shipping slips to be written every week. Grundt, a logistics company from Berlin, set up a branch office in Gladbeck just for BORSIG transports to Berlin.
This complicated political situation had other effects, too: there was a safe in a bank in Gladbeck with microfilm copies of all of the BORSIG drawings, calculations, and other intellectual property, just in case West Berlin were to be blockaded again and the central BORSIG site cut off in the East. After the fall of the Wall, however, Gladbeck lost a great deal of this strategic importance.
To this day, the Gladbeck site is the headquarters of BORSIG Process Heat Exchanger GmbH - pressure vessels and heat exchanger productionring and industrial services, BORSIG Membrane Technology GmbH, BORSIG ZM Compression GmbH, BORSIG ValveTech GmbH and BORSIG Service GmbH and thus an important pillar of the BORSIG Group.